Wishlist
Sample request sent successfully
To perform the operation you must be registered
{{showSendSampleError.message}}
Login
Registration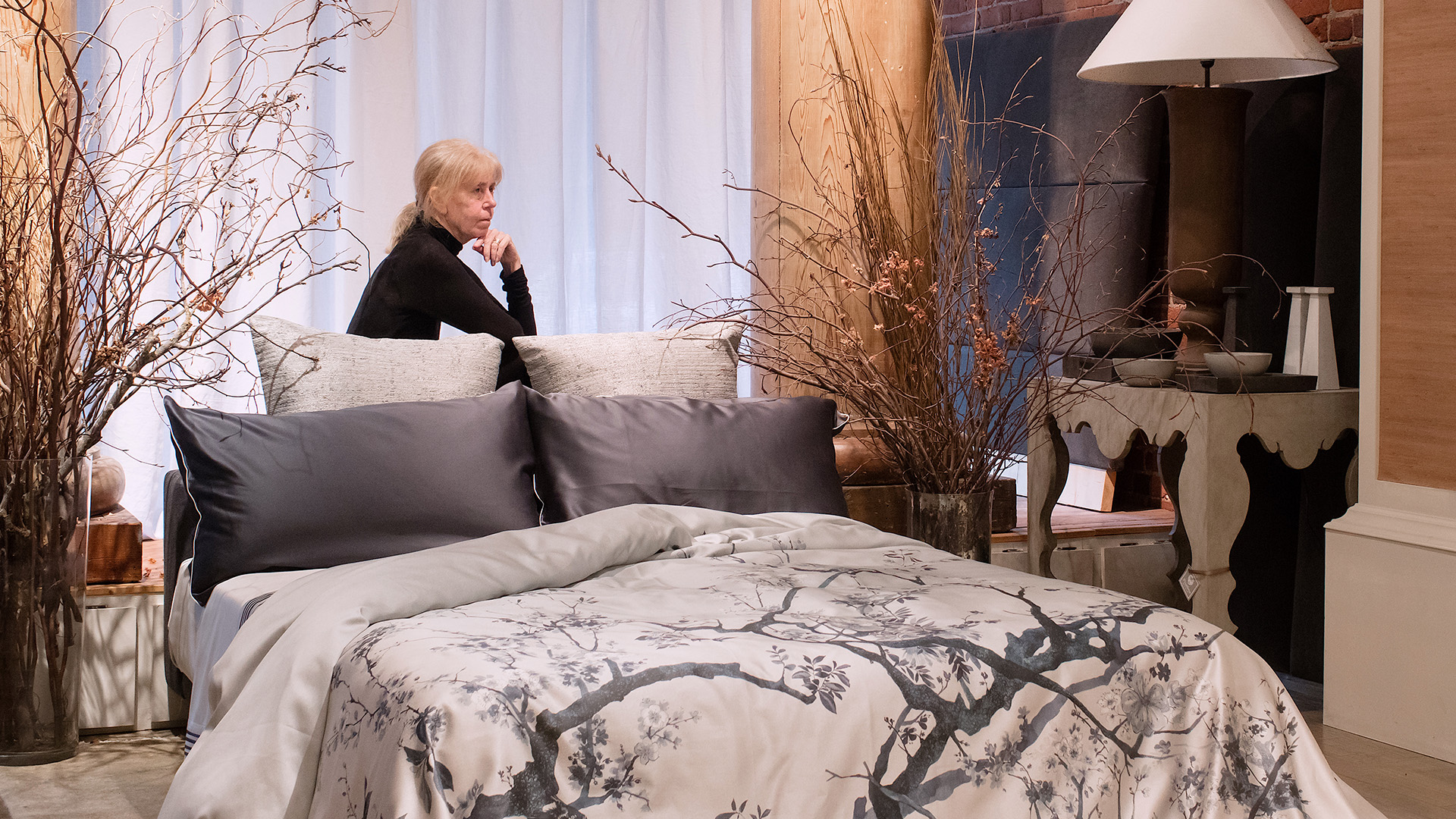 ambassadors

#INSPIRINGWOMEN: AYNSLEY RAE. PISOLINO DESIGN. CANADA

It is appropriate to say that Aynsley Rae's passion for fabric is in her DNA: "At an early age, I watched my mother as she cut, sewed and styled clothing for me and the addiction was born. The focus on detail came from my father. He taught me about structure and architecture and was responsible for building my first furniture designs. My first job at 15 was working in a department store in the Linen Department where my passion for linens began. And although I have an interior design background most of my career was spent in the fashion industry sourcing fabrics and designing clothing for retailers in Canada and the USA, which is how I became a fabriholic." Aynsley's deep know-how has led her to regard fabrics as essential in everyone's life, to create a style that is never ordinary.

An important step in her journey was meeting Gerry, now her life and business partner, whose innate understanding of structure, form, space, and passion for building complement the company's creativity.

Together, they have succeeded in living and working their dream, i.e. creating what is known today as Pisolino Designs (@pisolinodesigns).

"Pisolino" is Italian for catnap, relax, rest…The perfect name for what they strive every day to attain in their showroom: a place of harmony and serenity, where clients can design their quiet, comfortable and unique personal refuge. It is here where Aynsley's deep knowledge of fabrics is transformed every day into accurate set-ups and bedding collections, where quality and utmost care are never compromised, thanks to Pisolino's skilled sewers.

With her talent and a strong but friendly personality, Aynsley helps make KOHRO great in the world. "Our collaboration and partnership with KOHRO go back to both of our infancies. We are growing up together" says Ansley with a smirk.