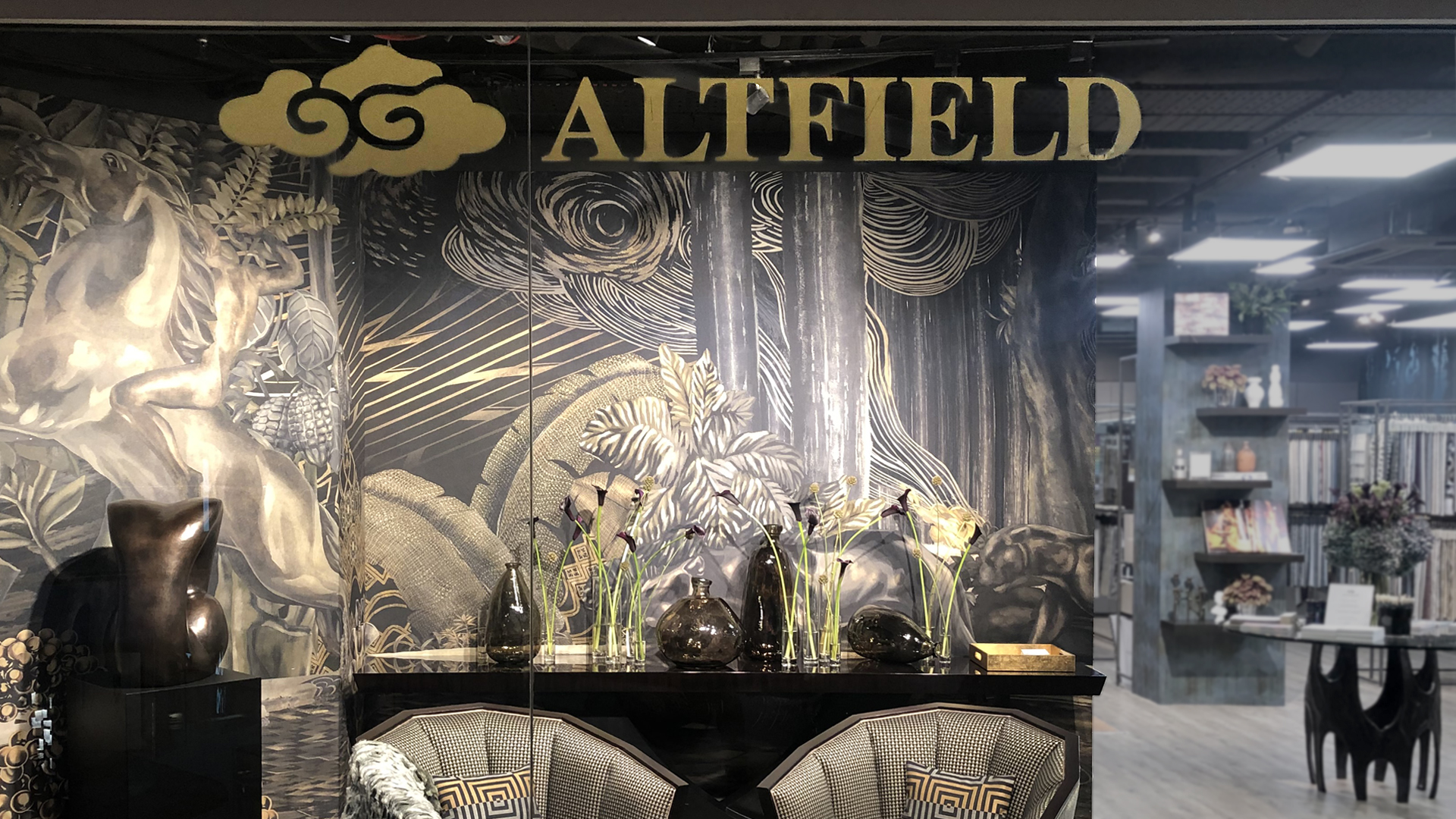 ambassadors

A FEW WORDS ON OUR INTERNATIONAL DISTRIBUTION NETWORK: ALTFIELD
Richness of design and materials together with the perfect balance between beauty and performance are synonyms to ALTFIELD as they are to KOHRO. Now recognized as a leading resource for beautiful textiles, wallcoverings and leather, ALTFIELD is a family run company that has been designing, making and distributing fine furnishings and decorative accessories since 1982. […]
13/12/2019
continue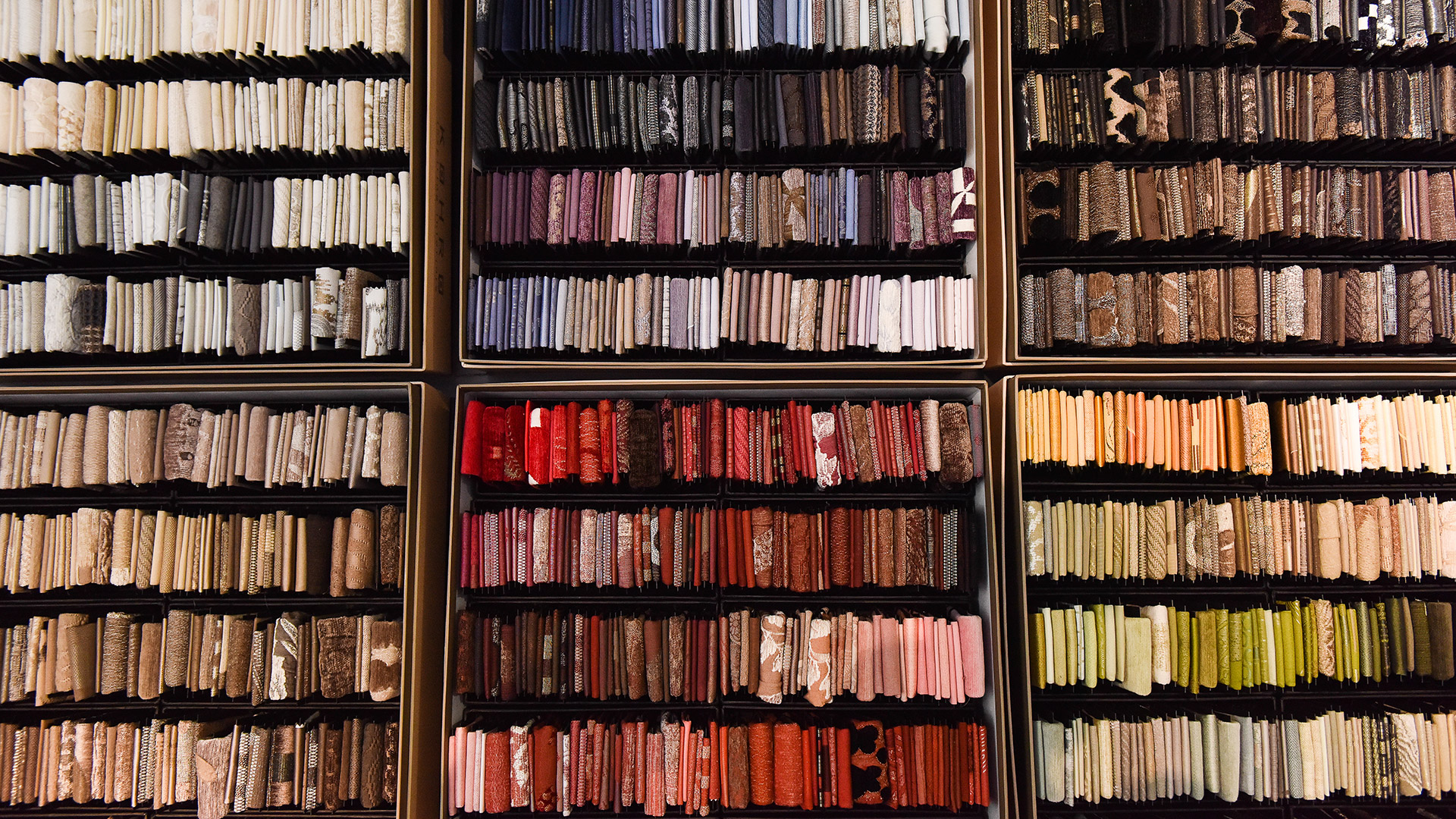 collection

FOCUS – A NEW PALETTE
Check out the new accents in the Wild Splendours collection. Sage green, emerald green, coral red, shining yellow, aqua blue, deep sea blue … Bold or understated, these hues burst in KOHRO's palette and create a whole range of options to arrange fabrics, combine colors, enlighten and give interiors much personality. 100% linen FARNIENTE in […]
3/6/2019
continue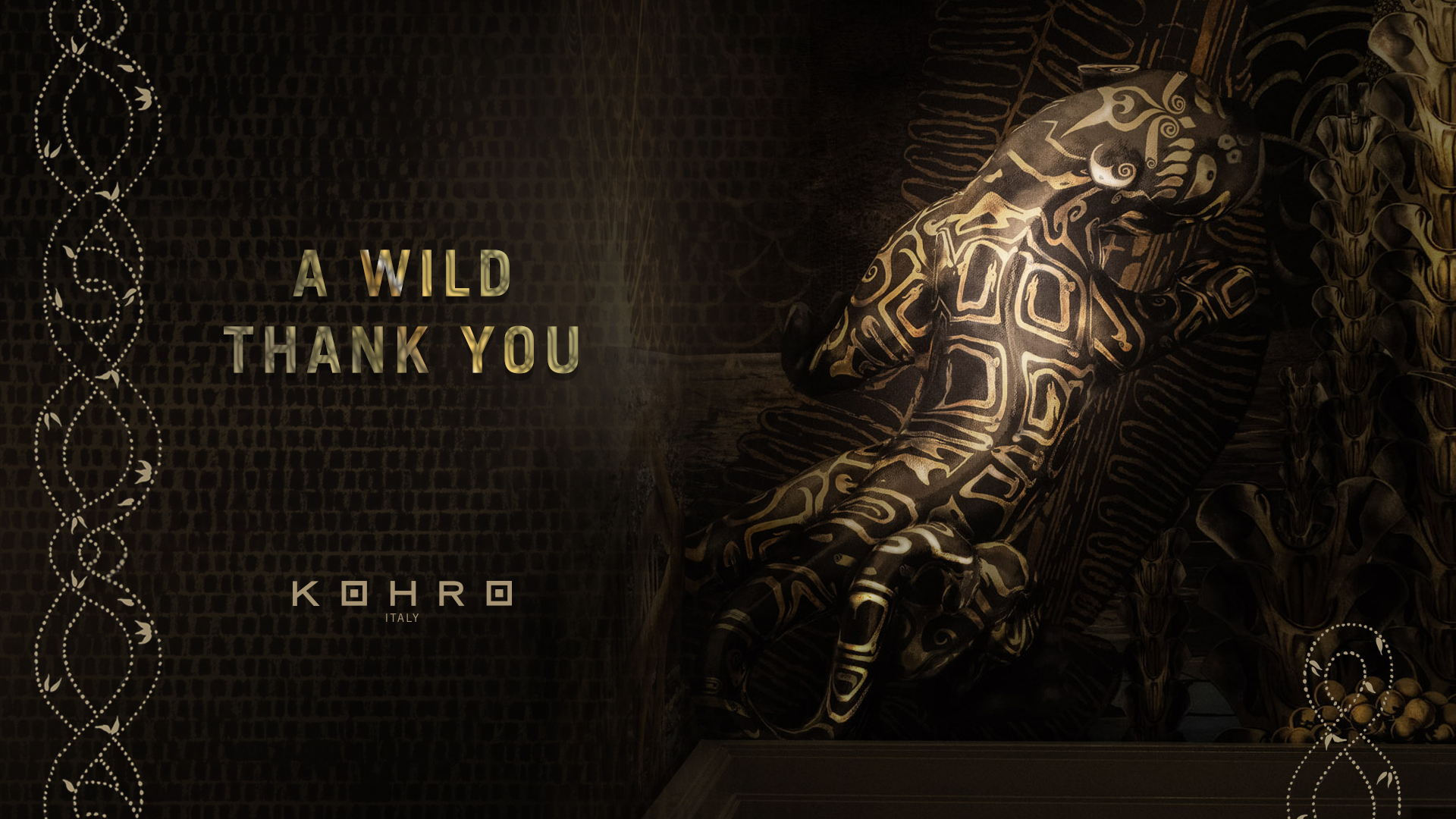 trade fairs

KOHRO at Salone del Mobile.Milano 2019
Once again Milan shone under the spotlight as an international Design destination for creativity and innovation, attracting talents and generating a buzz. KOHRO was both at Salone del Mobile and Fuorisalone with splendid news. At Salone del Mobile, we showcased the complete collection of "WILD SPLENDOURS" fabrics, capsule furniture pieces and the latest roaring Grand […]
18/4/2019
continue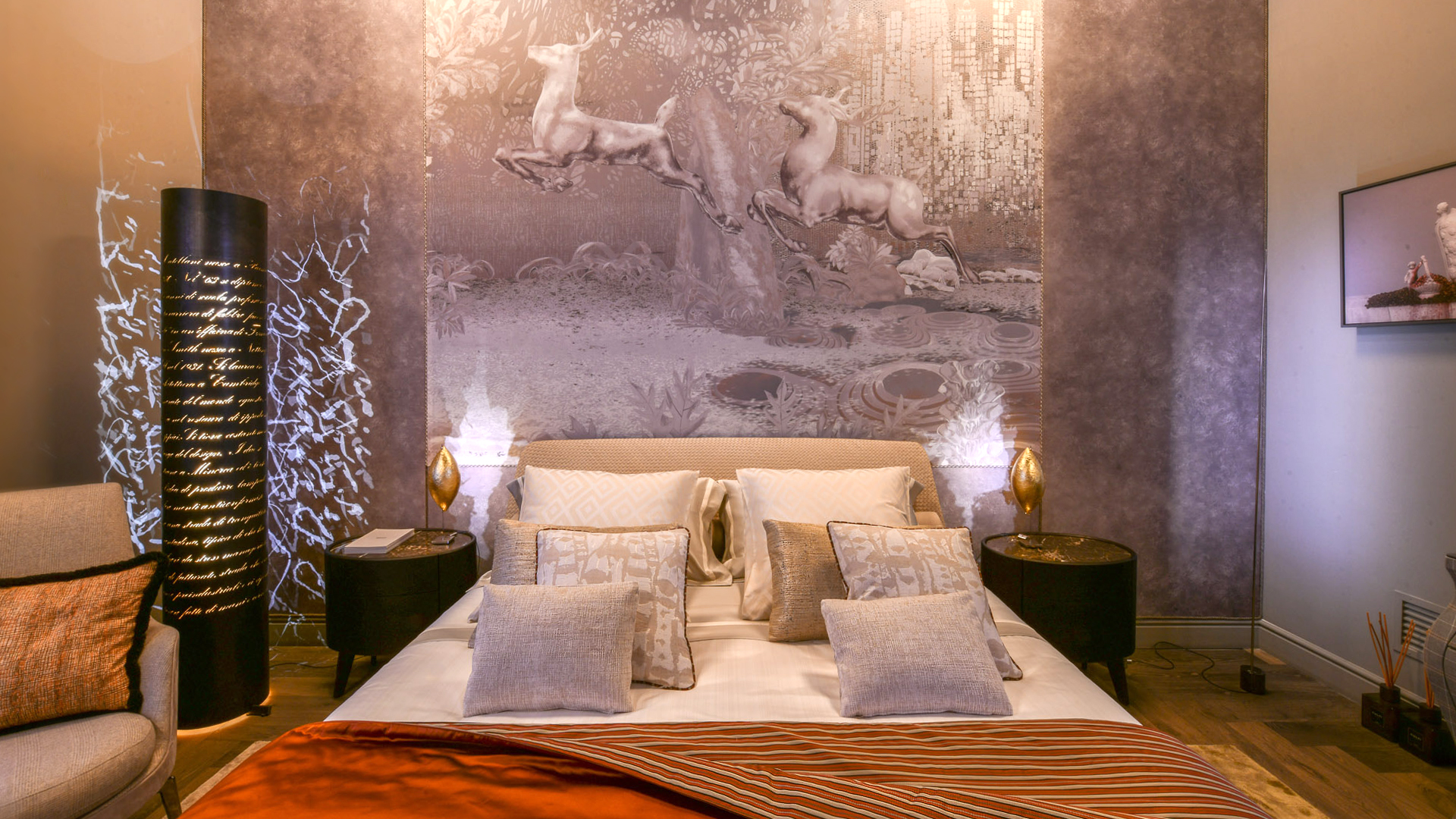 events

KOHRO at SALVIONI MILANO DURINI, Fuorisalone was never so exciting
At Fuorisalone KOHRO was again in an exceptional location: the majestic Salvioni Milano Durini building has been the perfect stage for KOHRO fascinating interior textile arrangement on the first floor. "WILD SPLENDOURS" fabrics were there the key of interior "soft" decoration elements and KOHRO textile combinations has lent comfortable elegance and refinement to the bedroom, […]
18/4/2019
continue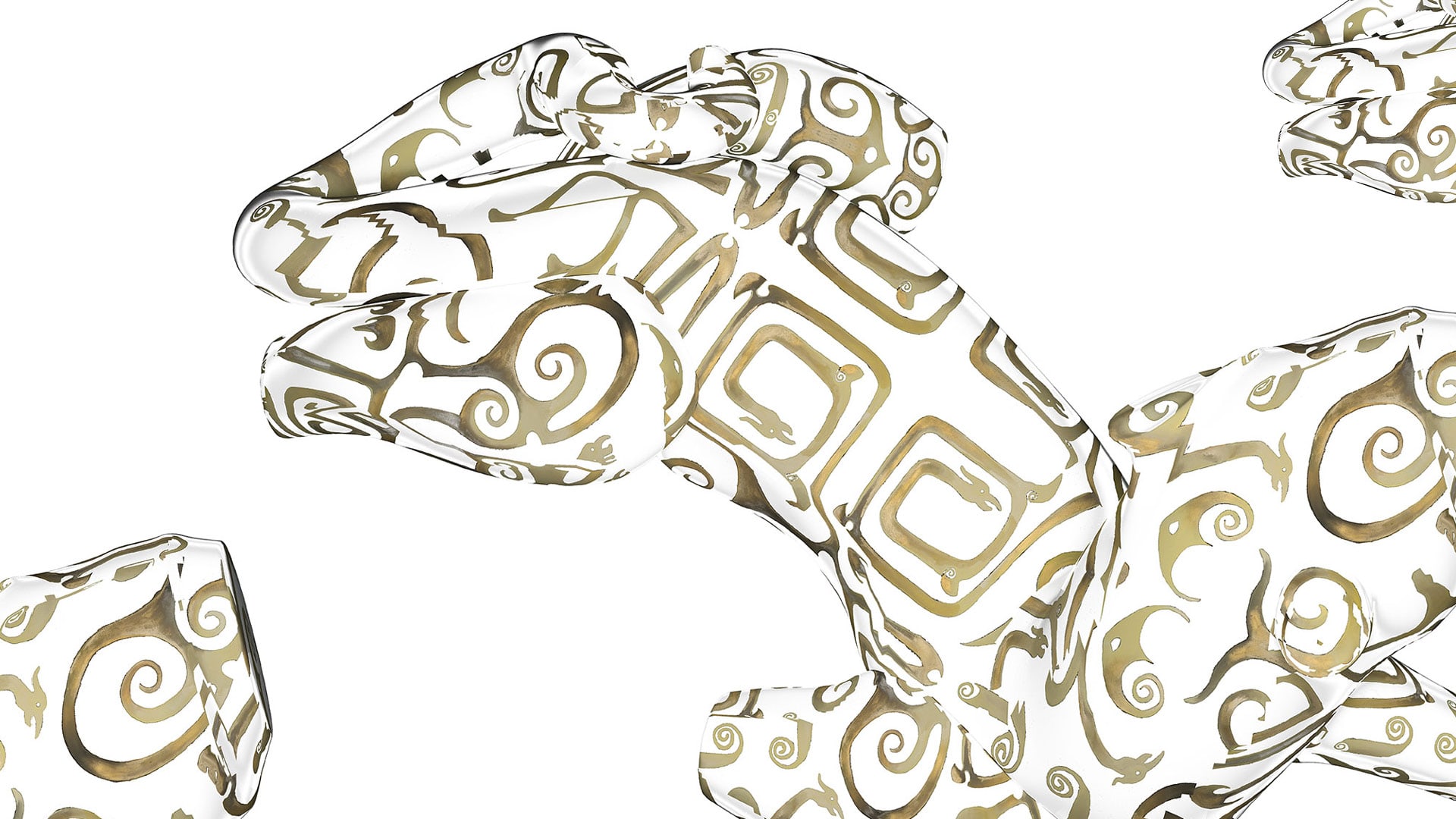 events

trade fairs

MILAN DESIGN WEEK | 9-14 April 2019
The countdown to the opening of Milano Design Week has officially begun! Once again Milan will shine under the spotlight as an international Design destination for creativity and innovation, attracting talents and generating a buzz. KOHRO will be there, and look forward to greeting you at Salone del Mobile and Fuorisalone – and you don't […]
26/3/2019
continue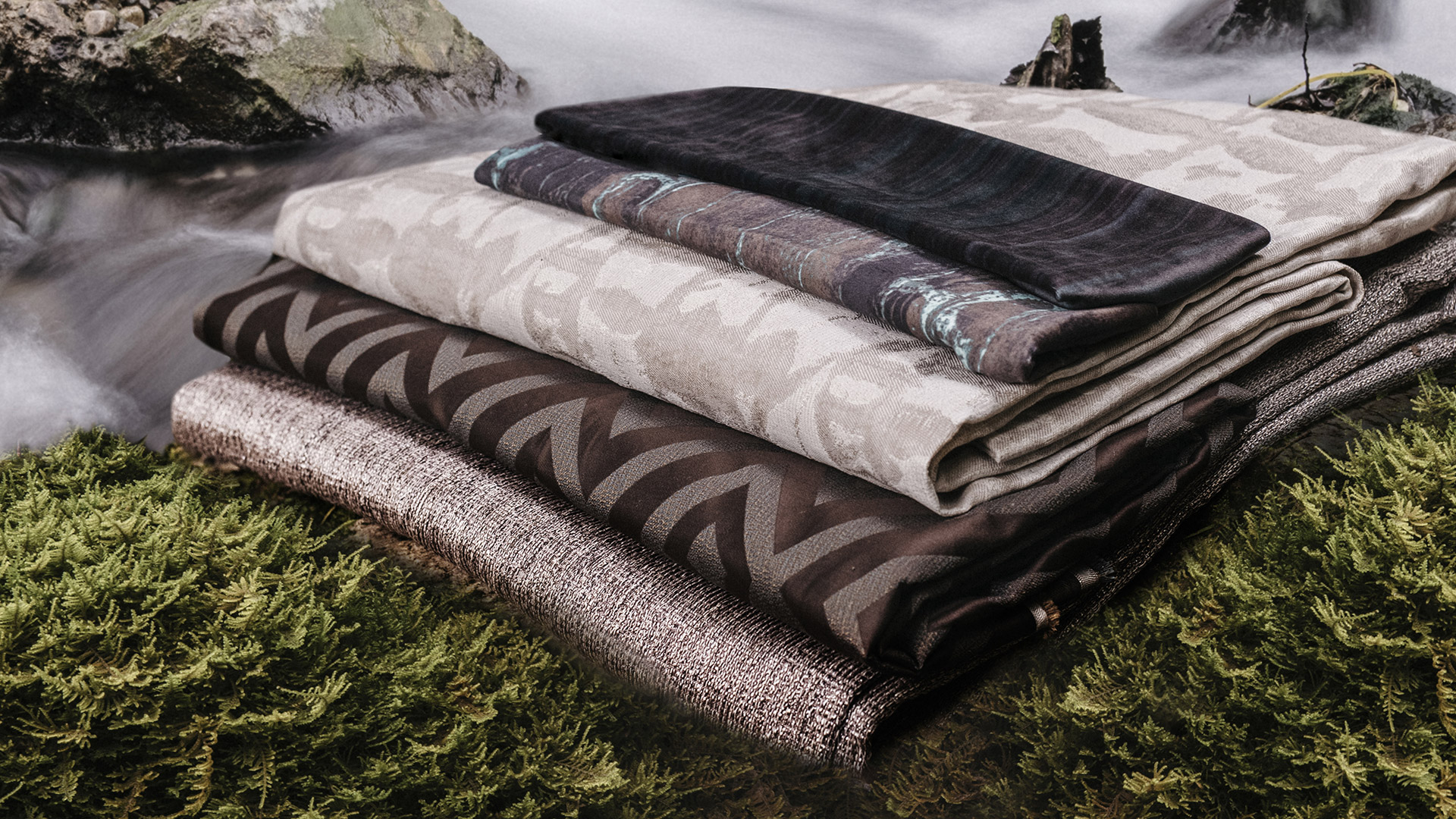 events

Happy Birthday Paris Déco Off!
Paris Déco Off celebrates its 10th anniversary and we could not miss it. From 17th to 21st January, in fact, KOHRO will be in Paris with the new Wild Splendors fabric capsule and the furniture of The Sand Society collection. The showroom, located in the heart of Saint-Germain-des-Prés, and completely renovated, is ready to welcome visitors in an elegant setting with typically Parisian charm … impossible to miss!
28/12/2018
continue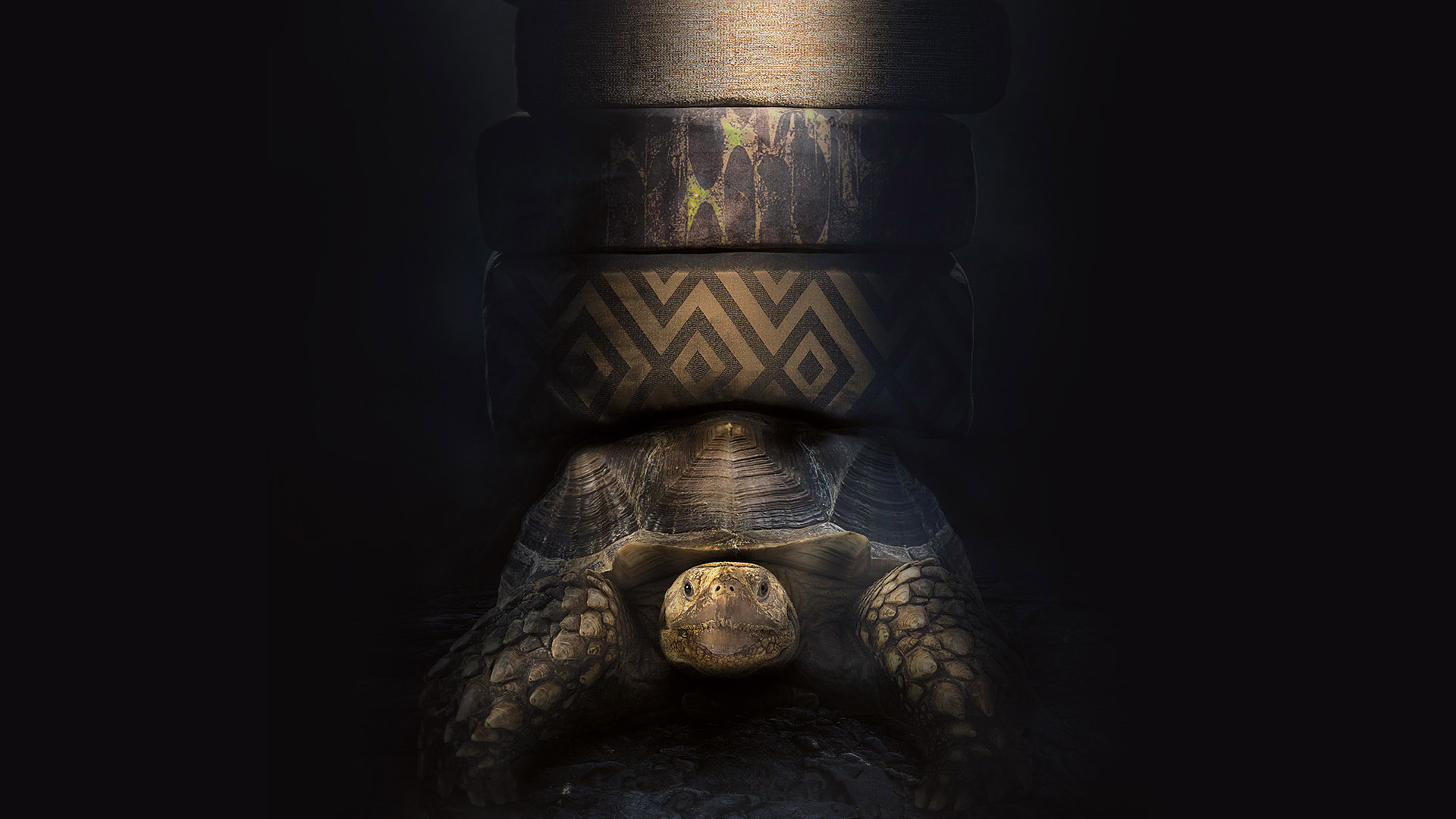 collection

Wild Splendours – New 2019 Capsule
Ornate abstractions above all. Inspired by unique and unexpected traits created by nature, illuminated by dew reflections, enchanted by a ray of sunshine. This new capsule is clearly inspired by archaic and organic motifs, but revisited, refined and chiseled. They express great formal impact, exuding purity and a stylistic synthesis of splendor that interpret contemporary […]
18/12/2018
continue
showroom

New showroom in Taiwan
KOHRO inaugurated with Mula Deco the first single-brand showroom in Taipei, located in the prestigious Regent Galleria, the biggest luxury shopping center in the city. Bright, sophisticated and contemporary spaces welcome visitors in a glamorous and classy atmosphere – the perfect place to find inspiration. KOHRO style, charm and elegance in the heart of Taipei.
20/11/2018
continue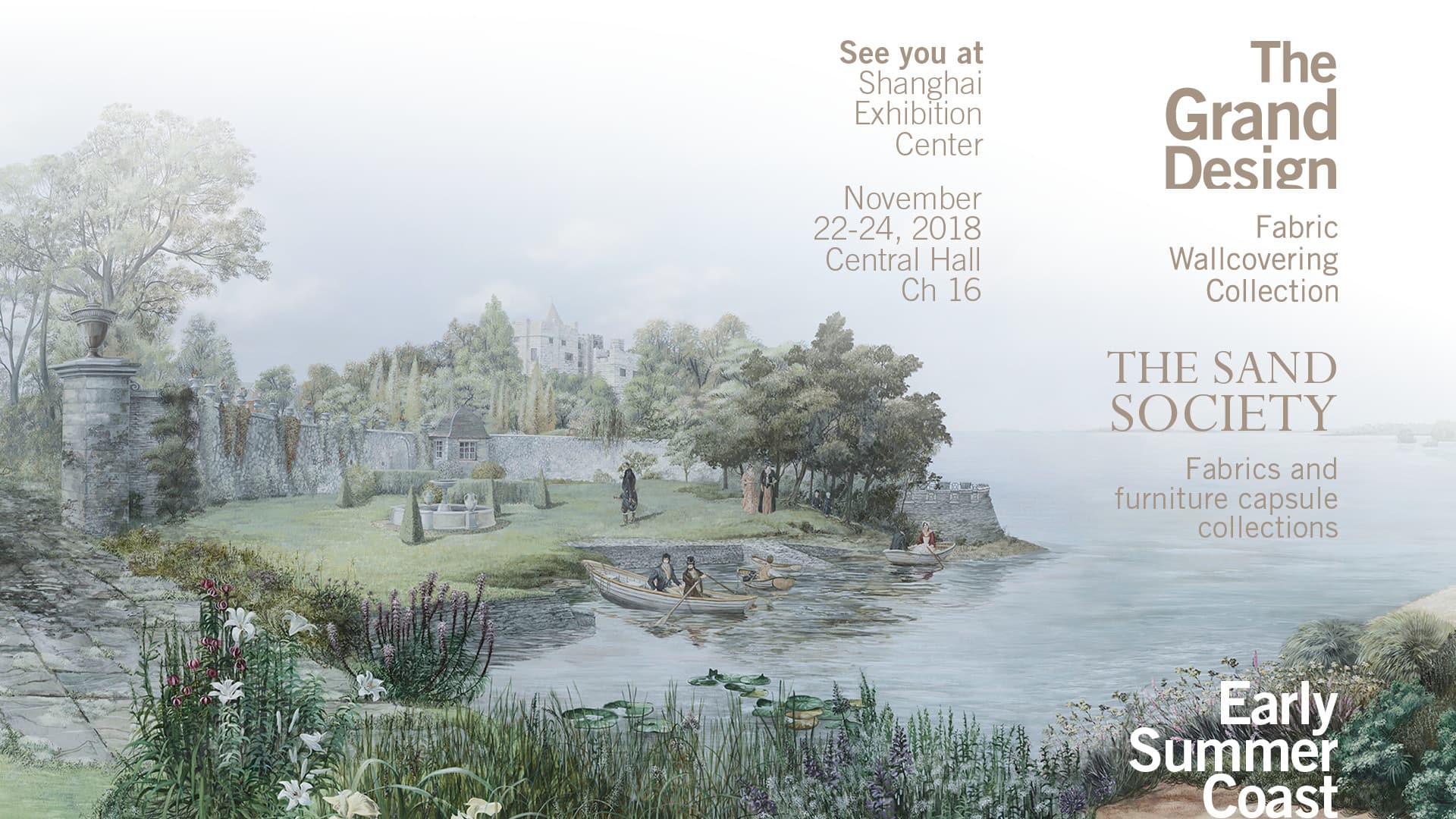 trade fairs

KOHRO al Salone del Mobile di Shanghai
This year, KOHRO will present the new The Sand Society collection of fabrics and furniture, inspired by the rarefied desert atmosphere, at the Asian kermesse dedicated to furniture and accessories. Salone del Mobile in Shanghai is by now an unmissable event in the world, and a great opportunity to interact with clients increasingly interested in Made in Italy excellence.
16/11/2018
continue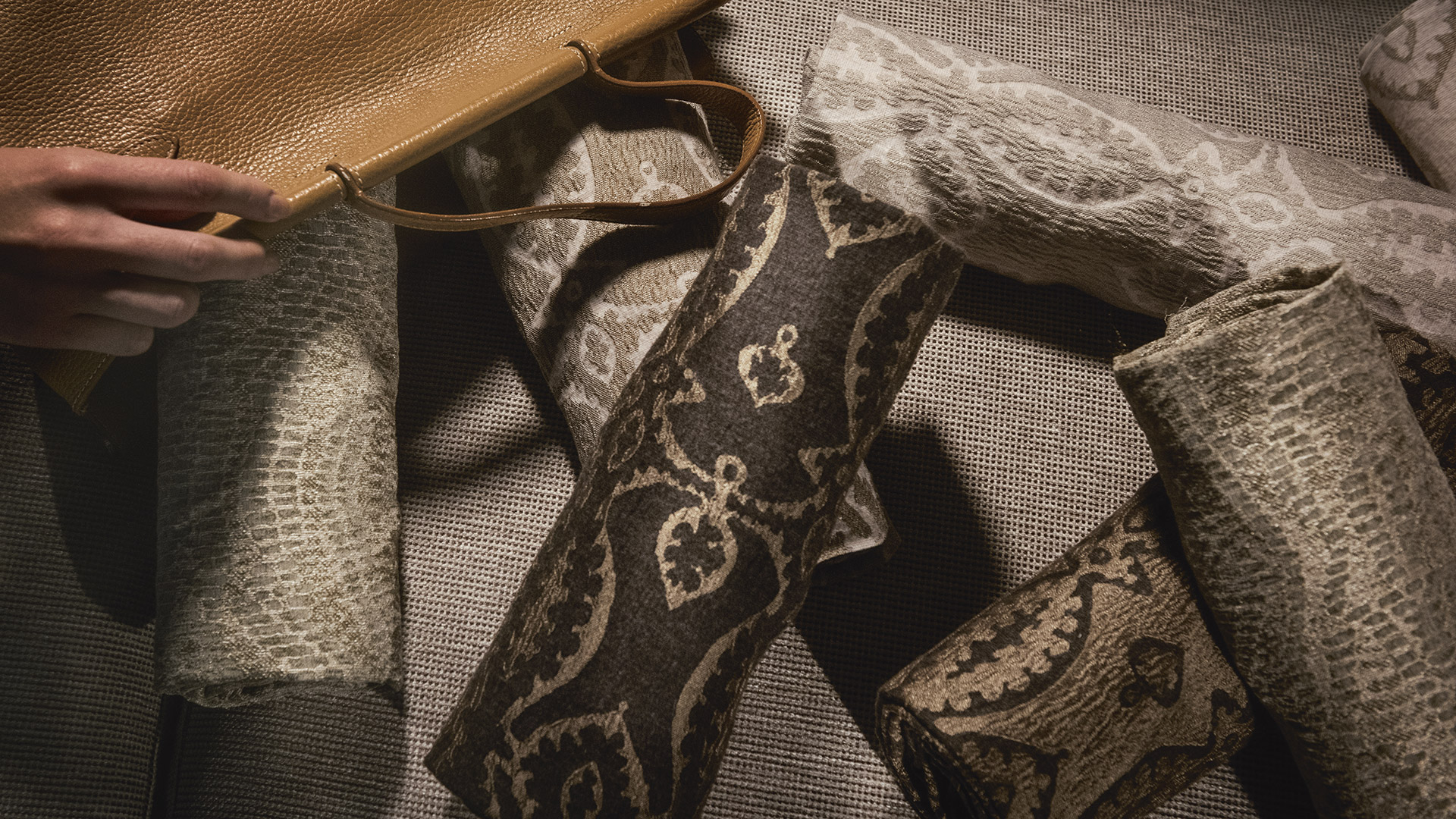 KOHRO: luxury fabrics made in Italy
Versace, Gucci, Armani, Dolce & Gabbana: Italy is home to several luxury brands, which require luxury fabrics for their products. Not just fashion brands: Italy is famous for its interior design studios and shipyards, like Cantieri Riva (now Cantieri Ferretti) in Sarnico. Kohro, an Italian company specialized in luxury fabrics, offers high-quality fabrics using the finest raw […]
1/10/2018
continue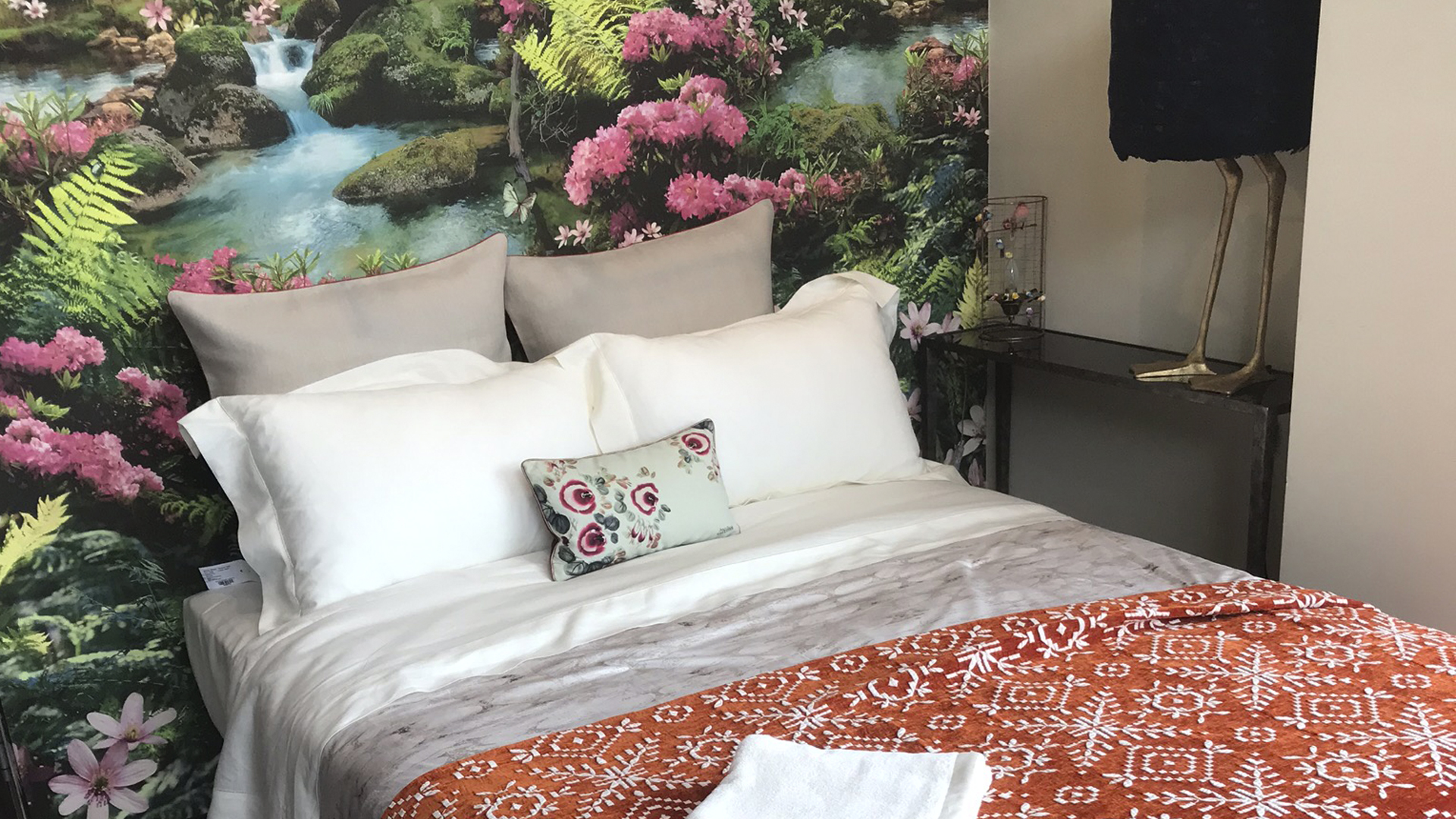 ambasciatori

ambassadors

A FEW WORDS ON OUR INTERNATIONAL DISTRIBUTION NETWORK: SOUTH PACIFIC FABRICS
KOHRO has developed a network of dealers and partners worldwide who share our passion for beauty, as the sum of refinement and superior quality, coupled with efficient service tailored to the unique and distinctive needs of each customer. South Pacific Fabrics has understood KOHRO's style since the brand's inception. This Australian family-run company, founded in […]
19/9/2020
continue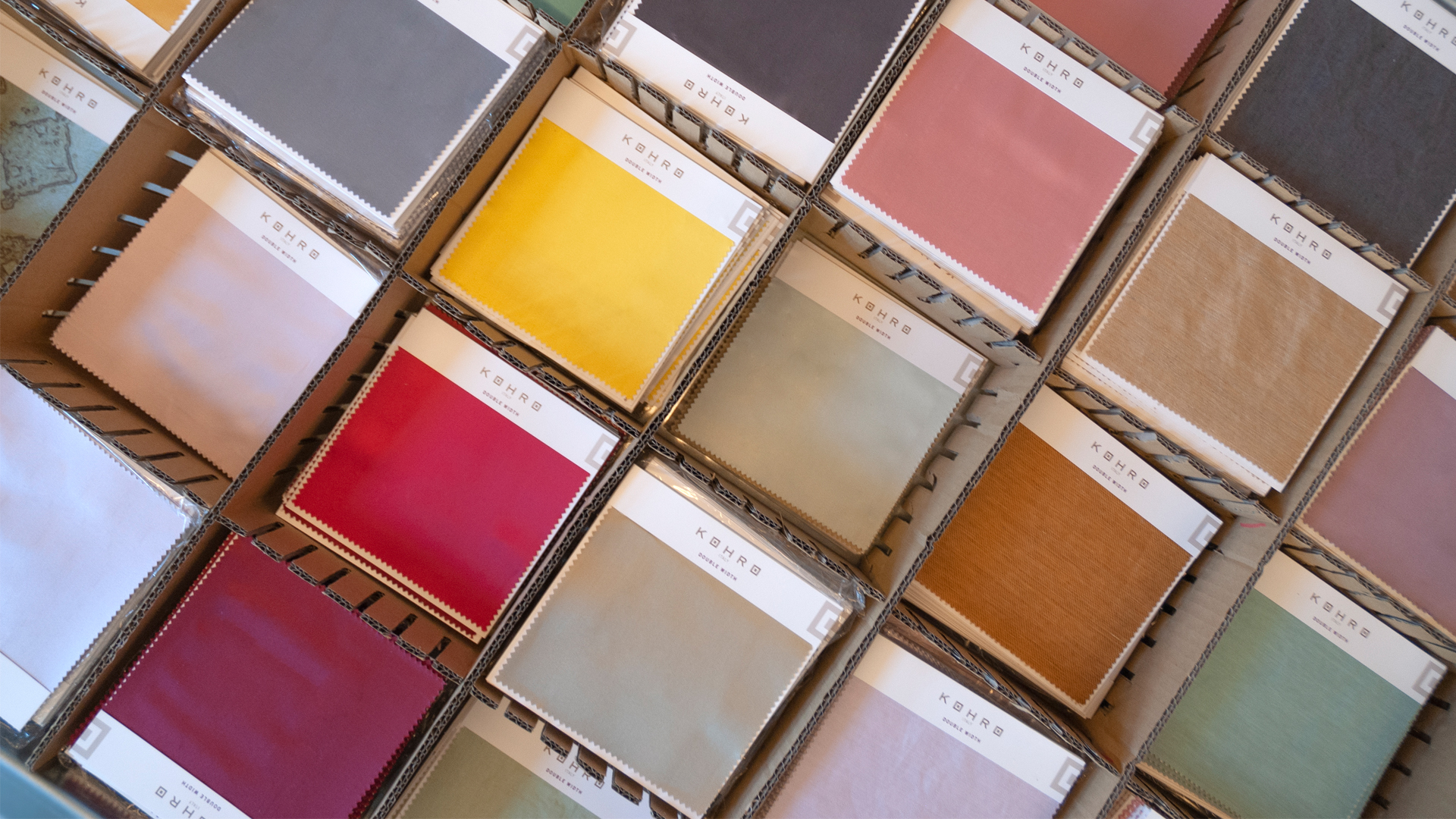 events

KOHRO and INDUSTRY 4.0
6 MILLION EUROS that the Group invested in technological innovation will improve service from order fulfillment to shipment of samples. KOHRO benefits from investments made by Martinelli Ginetto Group in improving the overall quality of business activities and employees' work environment. In 2018 and 2019 6 million Euros were invested in logistics improvements, with the introduction of machines for quality […]
19/9/2020
continue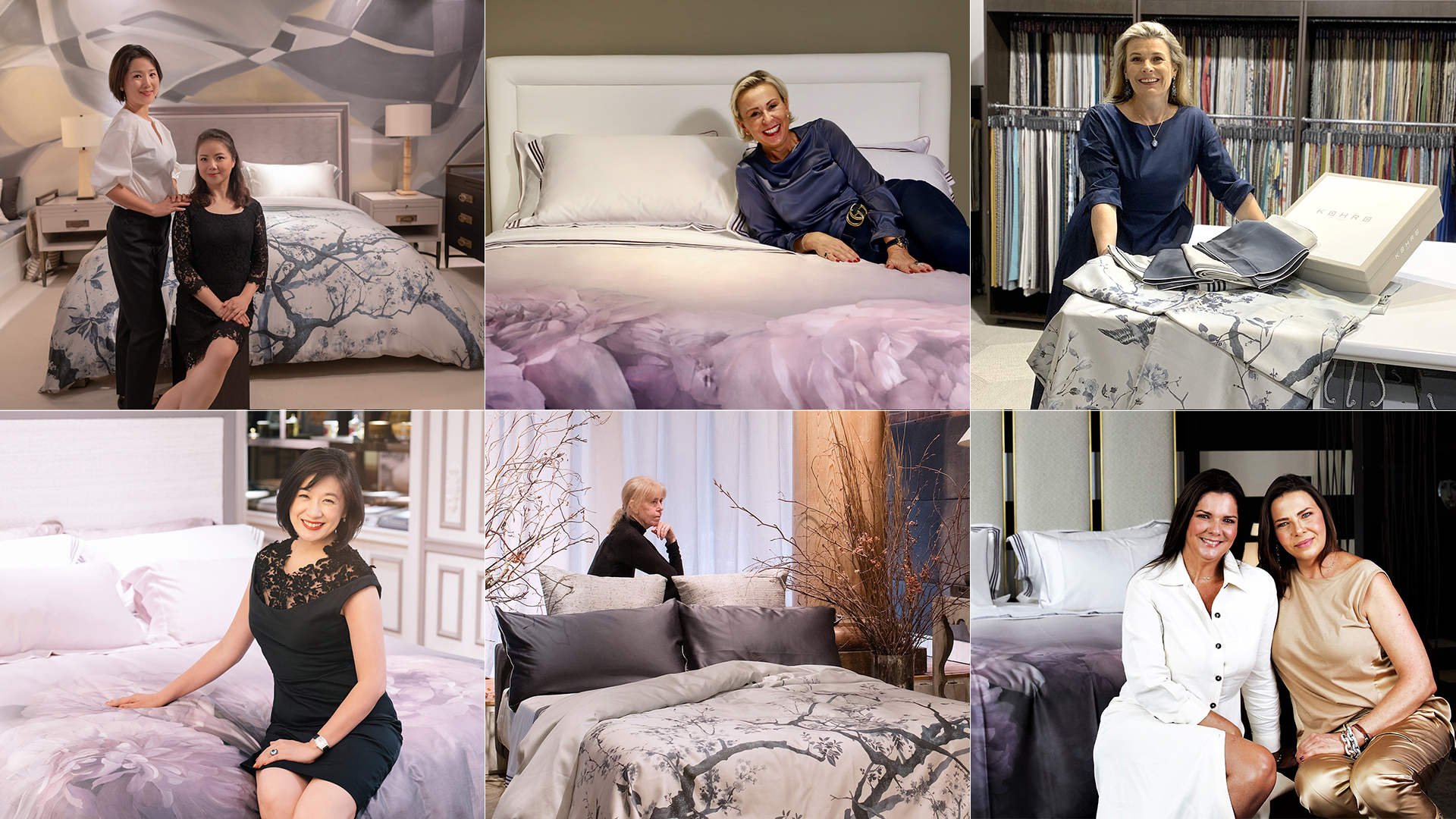 ambasciatori

ambassadors

#INSPIRINGWOMEN: KOHRO AMBASSADORS IN THE WORLD
There are women, whose charisma and elegance reflect KOHRO fabrics and a special harmony with our brand's identity. They are businesswomen passionate about interior decoration, with a keen taste for beauty and a profound textile expertise – pillars of success. Amy and Jenny Sun, Aynsley Rae, Eliana Ferrari, Lilibeth Mouriño, Monica Min, Patrizia Mosconi and […]
19/9/2020
continue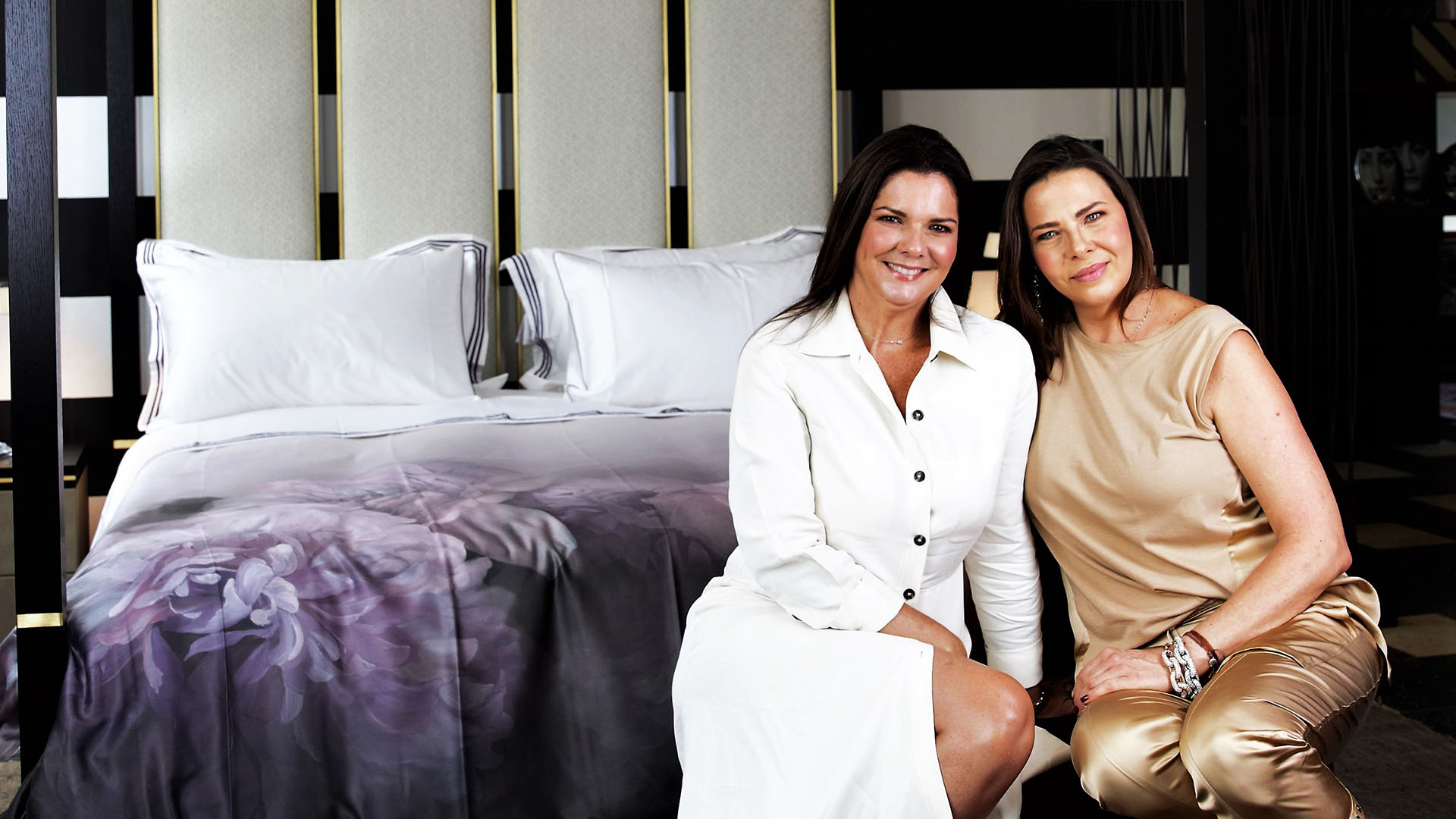 ambassadors

#INSPIRINGWOMEN: ELIANA FERRARI E LILIBETH MOURIÑO. DESDE LA COMARCA. VENEZUELA
"Nothing can stop us. We believe that when you do things with passion, there is no obstacle to fulfilling anything you can dream of" said Eliana and Lilibeth quietly, almost in unison. Their innate interest in interior decoration and fabrics has led them to turn their passion into a successful career. Certainly, the success of […]
19/9/2020
continue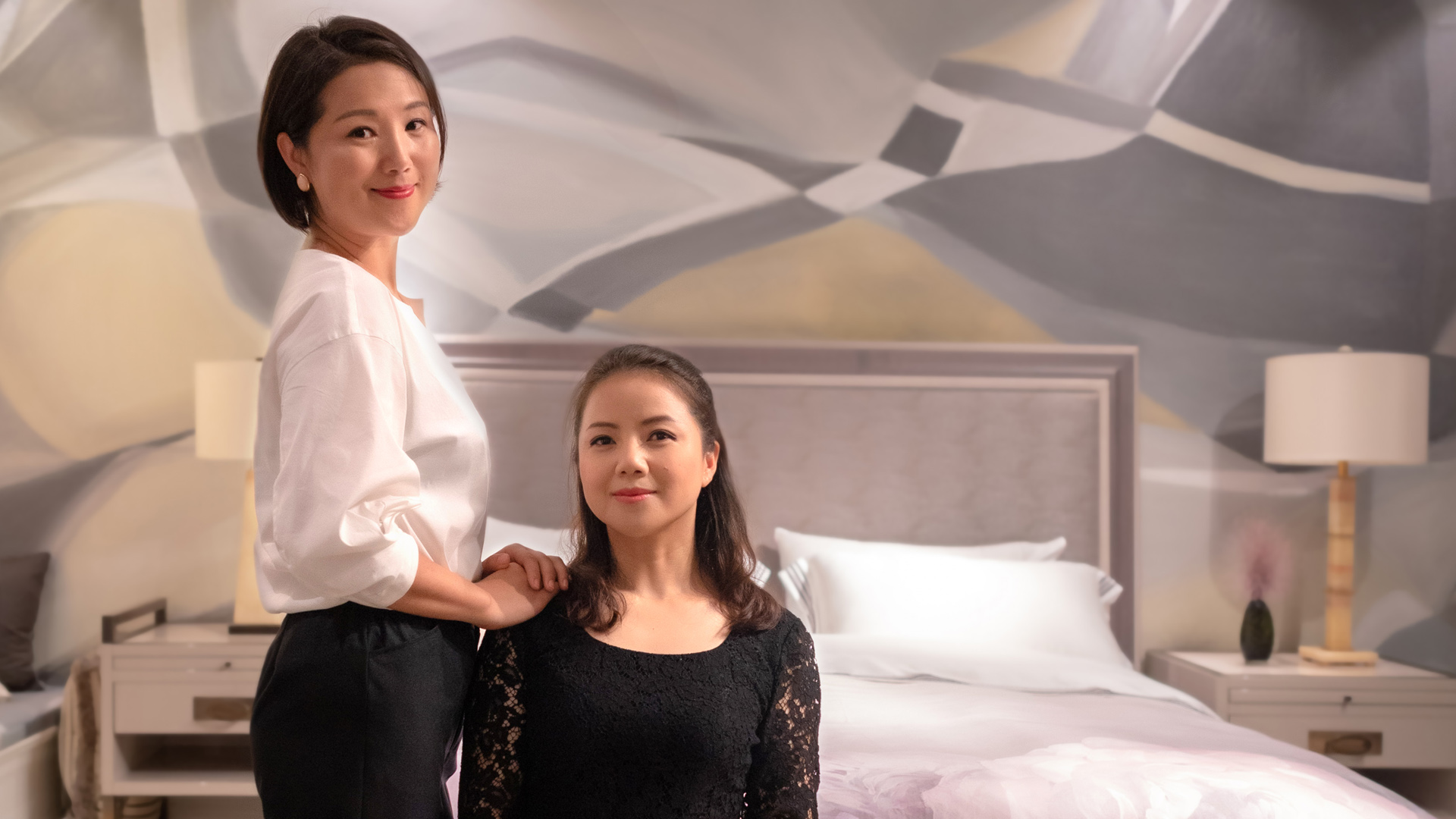 ambassadors

#INSPIRINGWOMEN: AMY AND JENNY SUN. DG SPACE ARTS. CHINA
Two sisters Amy and Jenny are also professionally linked by keen attention to the aesthetics of living spaces, by which they transmit sensations and emotions. Based on this idea, they launched the DG Space Arts showroom in Shanghai in 1998, as one of the earliest companies in China to advocate for "Integral Soft Decoration", combining […]
19/9/2020
continue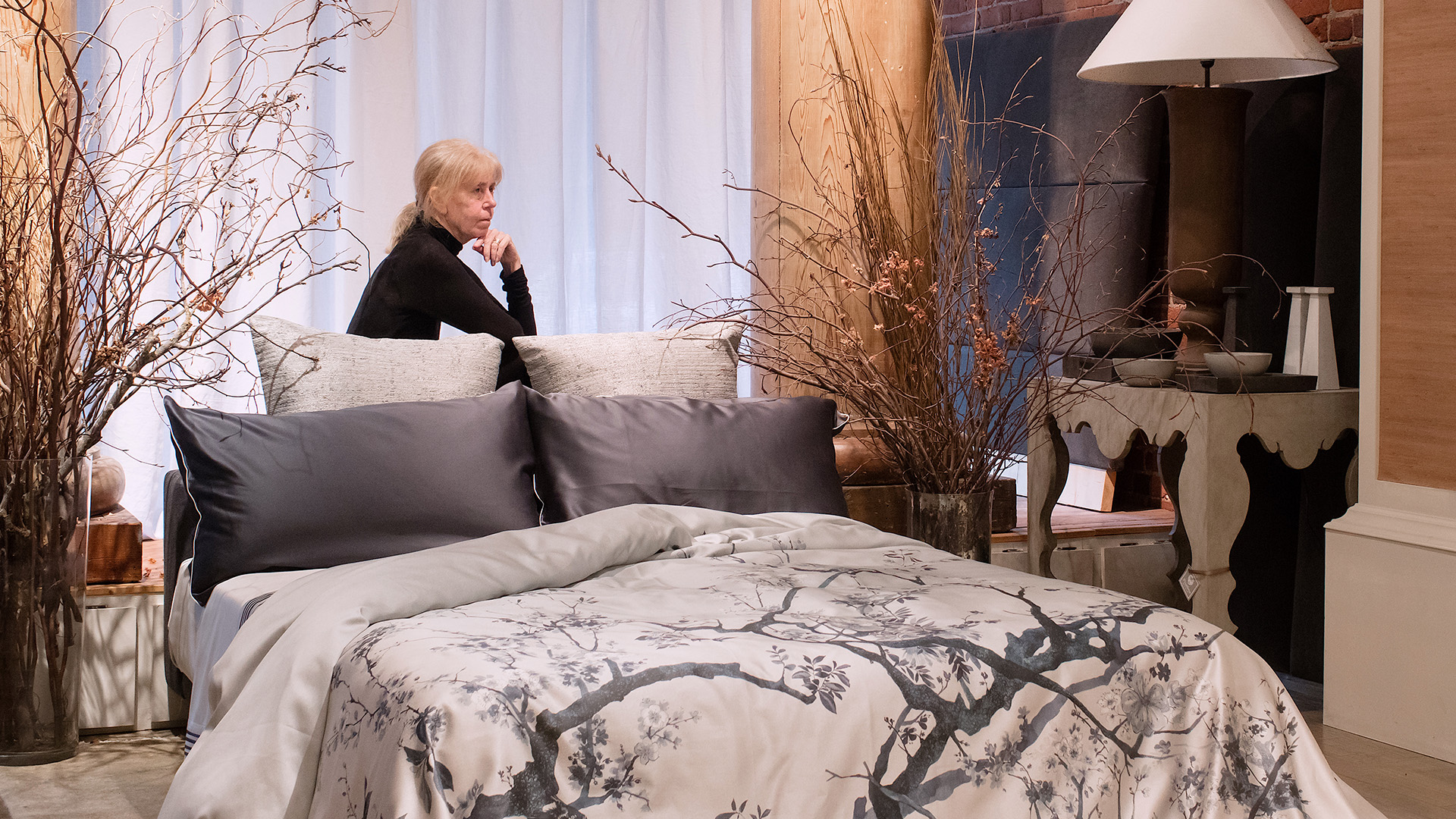 ambassadors

#INSPIRINGWOMEN: AYNSLEY RAE. PISOLINO DESIGN. CANADA
It is appropriate to say that Aynsley Rae's passion for fabric is in her DNA: "At an early age, I watched my mother as she cut, sewed and styled clothing for me and the addiction was born. The focus on detail came from my father. He taught me about structure and architecture and was responsible […]
19/9/2020
continue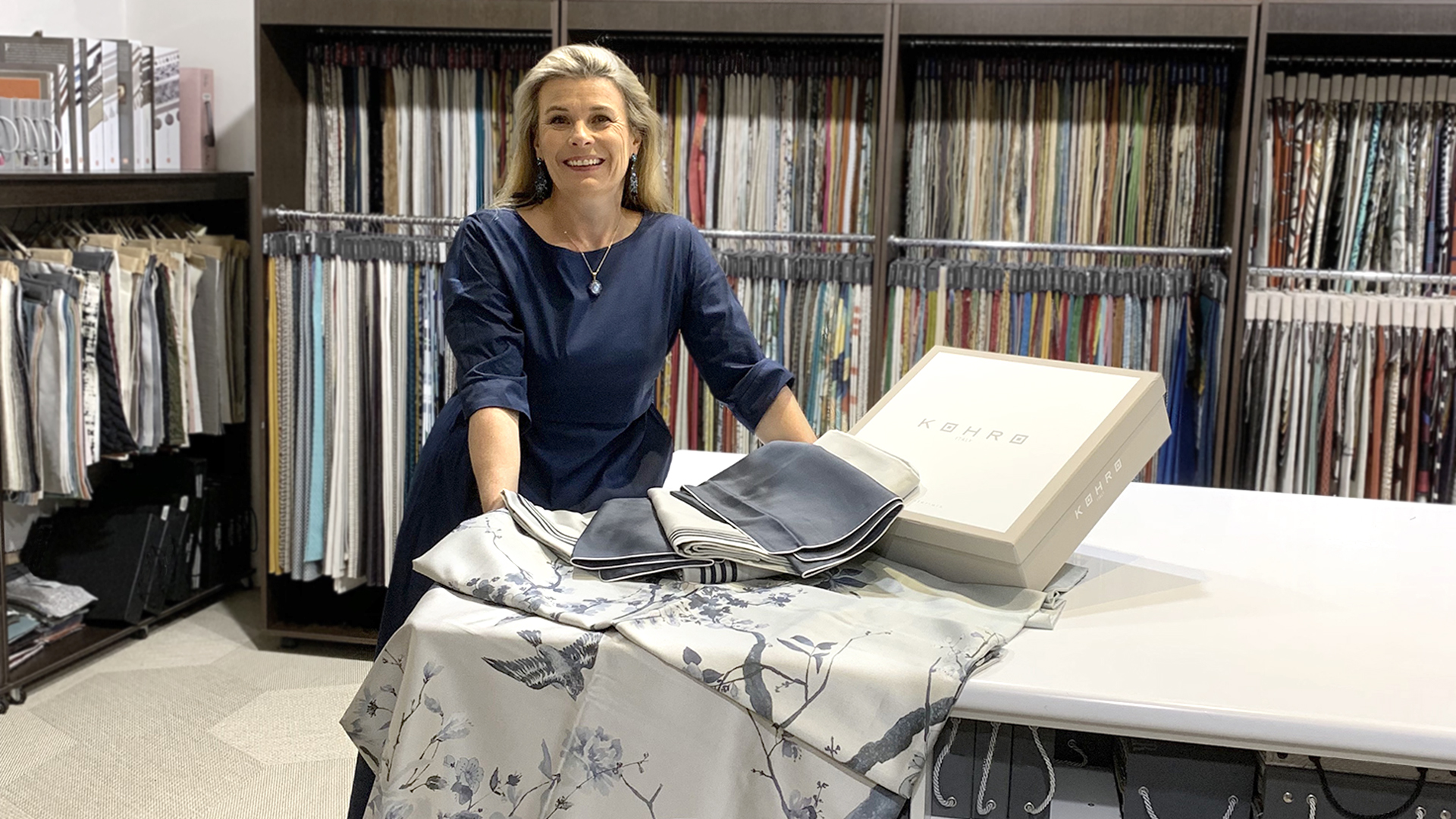 ambassadors

#INSPIRINGWOMEN: SAMANTHA KING. SOUTH PACIFIC FABRICS. AUSTRALIA
A tireless traveler and careful but determined businesswoman, Samantha King, Sam to her friends, has been at the helm of South Pacific Fabrics (@Southpacificfabrics) for eighteen years. This family-run business in textile distribution promotes a carefully curated range of fine textiles from around the world. Founded in 1990 by her parents Robert e Victoria King, […]
19/9/2020
continue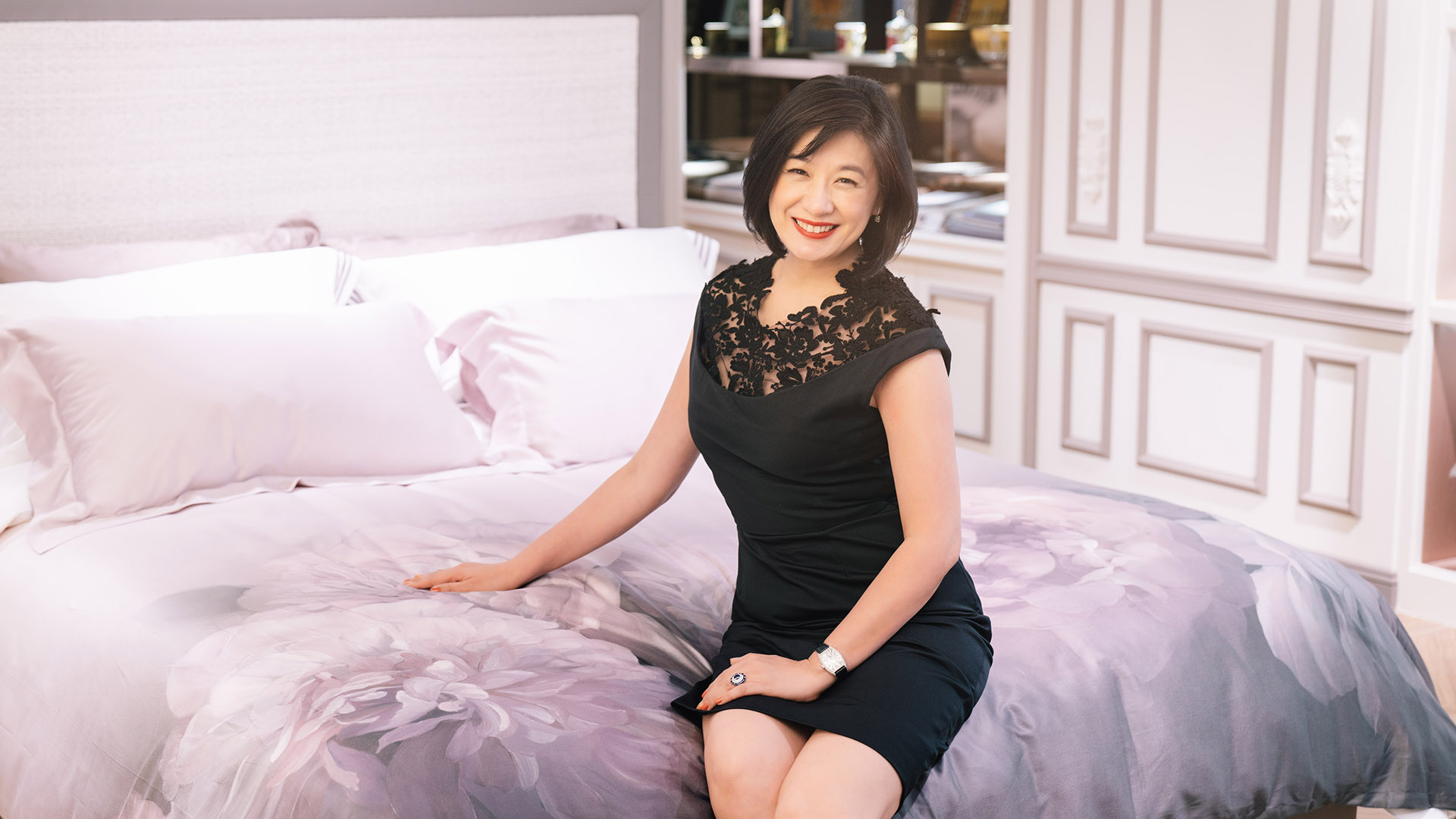 ambassadors

#INSPIRINGWOMEN: MONICA LIN. MULA DECO. TAIWAN.
Behind the delicate appearance and impeccable elegance of Monica Lin there is a woman whose passion, curiosity and dedication are the reasons for her professional success. Monica Lin's first encounter and love for textiles took place when she studied fashion in university. There she cultivated a discerning knowledge of artistry and an adventurous attitude towards […]
19/9/2020
continue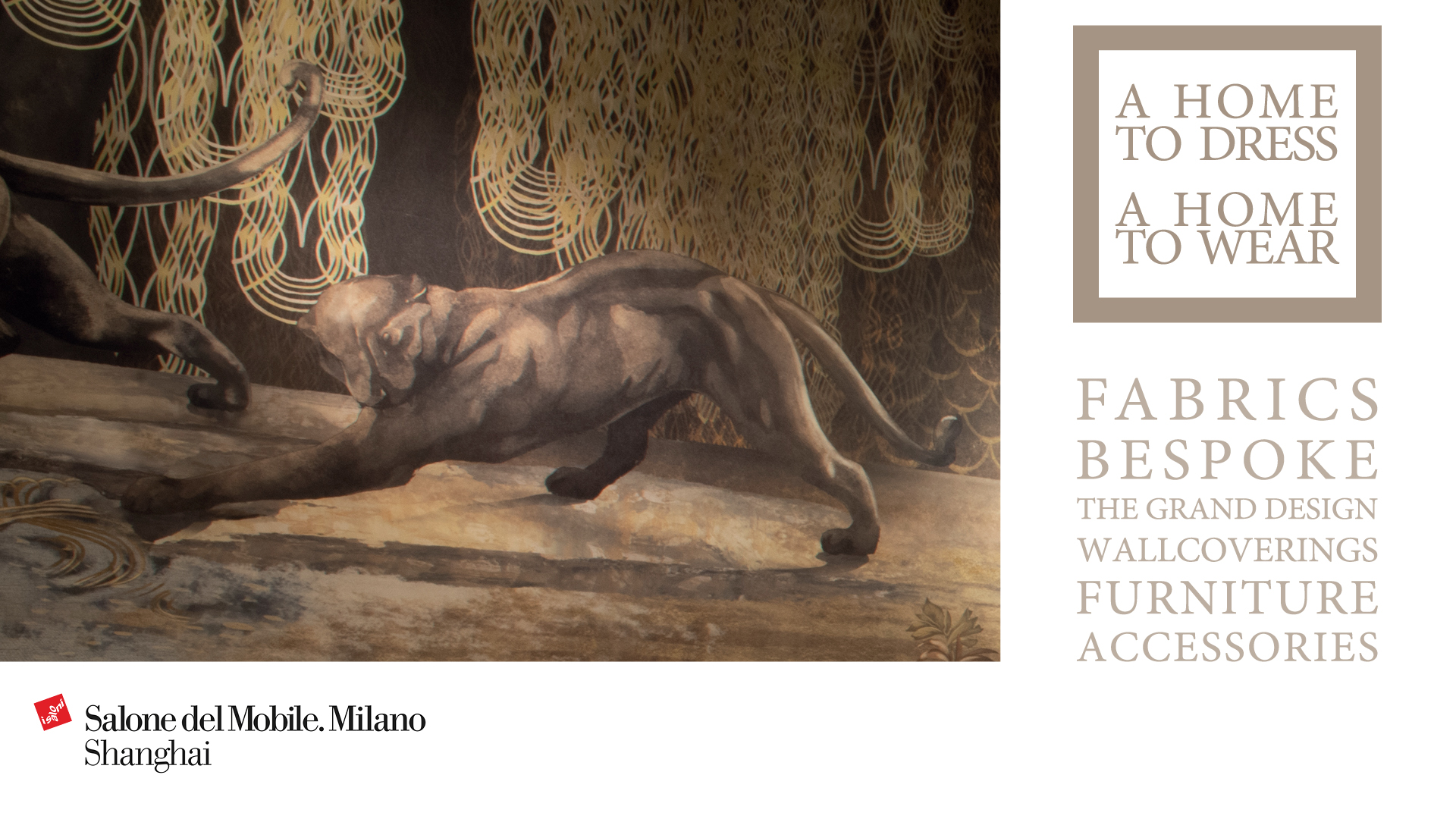 trade fairs

SAVE THE DATE: KOHRO AT SALONE DEL MOBILE MILANO SHANGHAI. NOVEMBER 20-22, 2019
A HOME TO DRESS A HOME TO WEAR As is the case every year, KOHRO takes part in Salone del Mobile Milano Shanghai 2019, a benchmark event for creativity and design that brings to the Far East a unique showcase of Italian design and Made in Italy products, recognized and appreciated all over the world. […]
19/9/2020
continue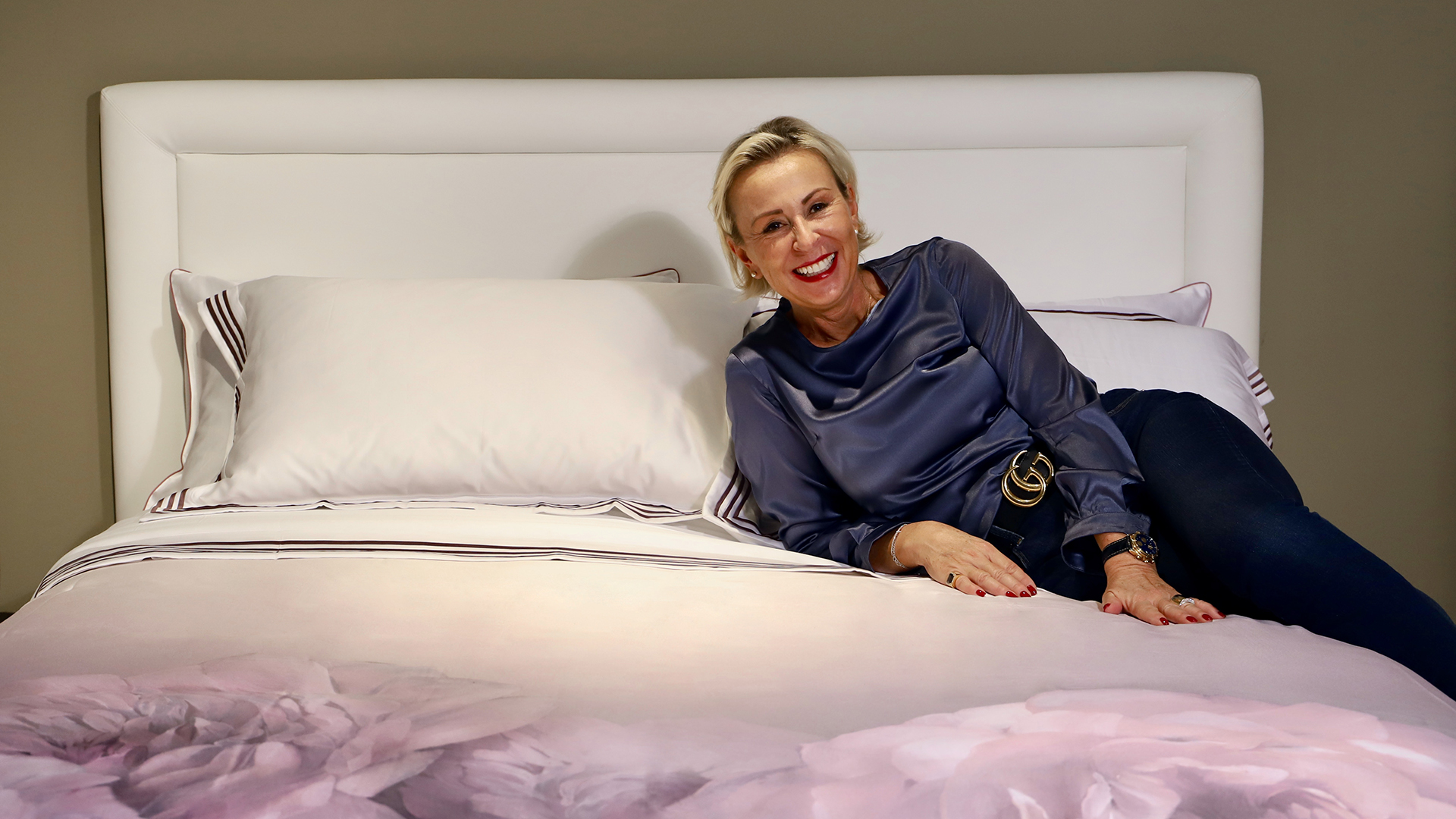 ambassadors

#INSPIRINGWOMEN: PATRIZIA MOSCONI. GENTILI MOSCONI. ITALY
For Patrizia Mosconi, the love of textiles runs in the family. She was born and raised in Como, a city which is famous worldwide for excellence in the textile industry. A piercing gaze hints to a solar and generous soul, both on the job and in life: "My father was an official supplier to the […]
19/9/2020
continue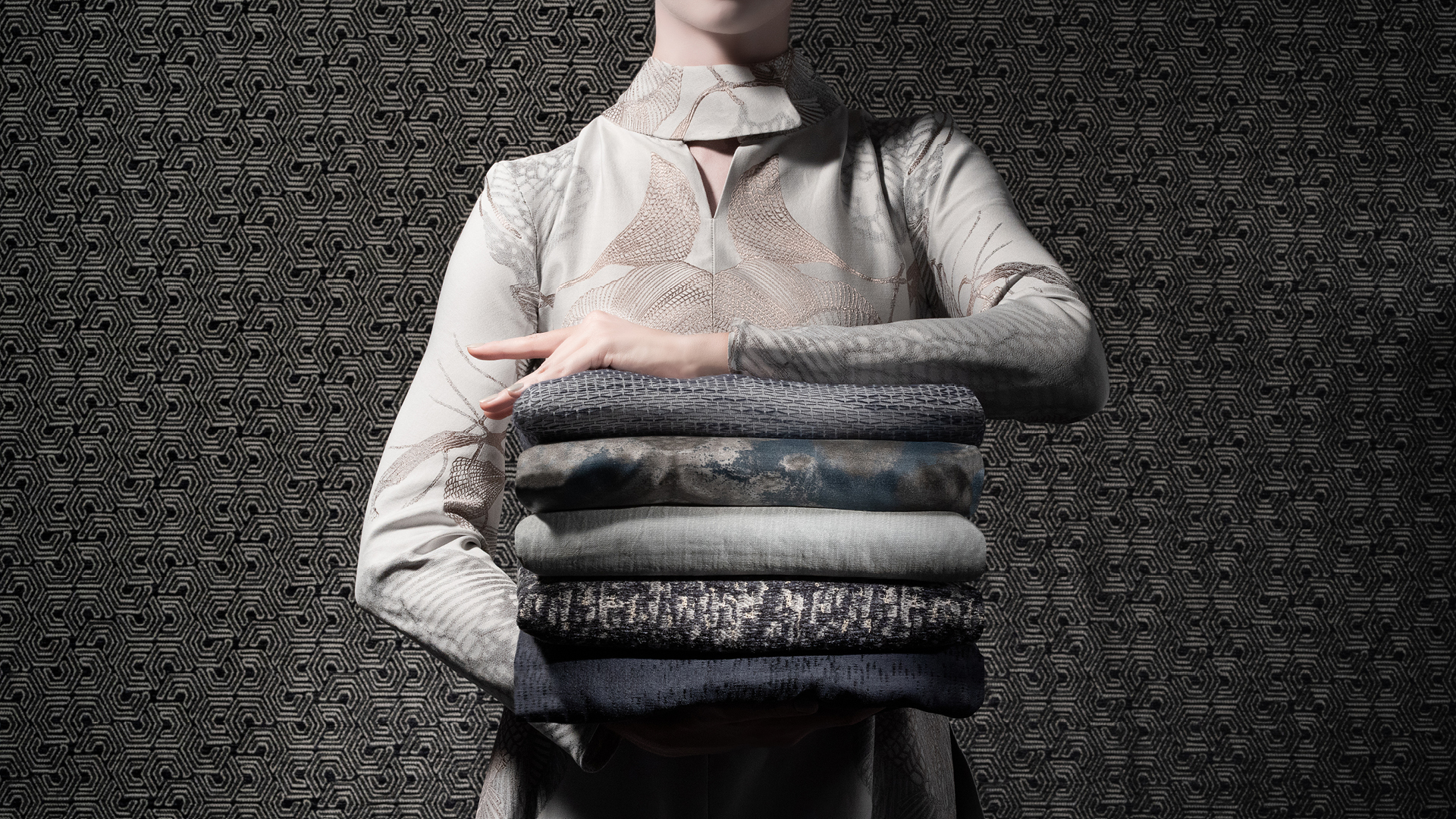 collection

A GONG ON THE RIVER – NEW CAPSULE COLLECTION 2020
Reflections and Vibrations. Fluidity. Think of spring water forming lively little creeks that flow into making a river. Imagine the iridescent reflections of nature painted in changing colors through the vibrations of current and light. Feel the sound of a gong, its soul-shattering vibrations, whose graphic translation creates repetitive and hypnotic geometries. Structure shatters, everything […]
19/9/2020
continue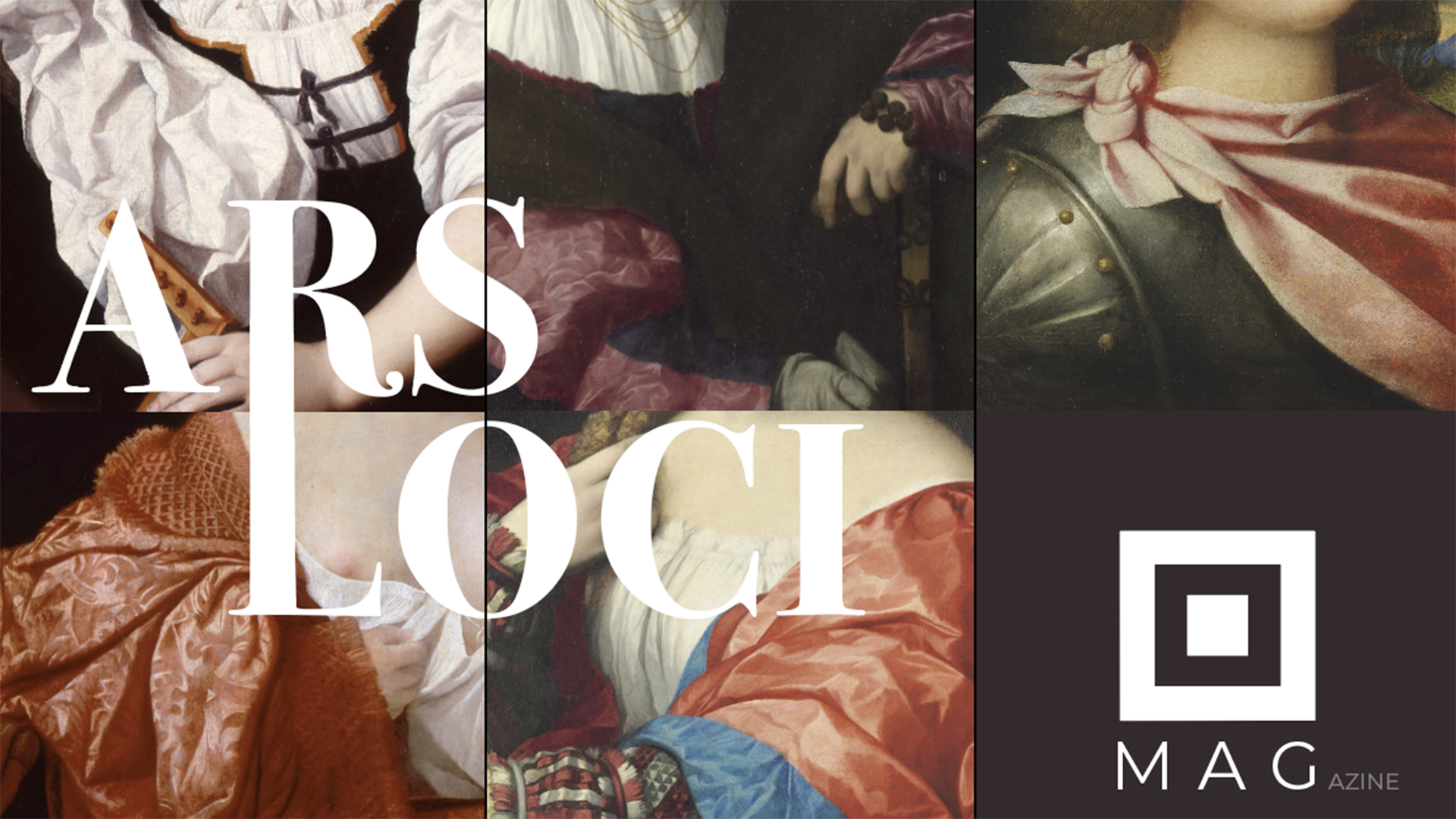 Mag

KOHRO MAG: Ars Loci
Since the Middle Ages, young people in search of fortune have left the villages and mountainous valleys around Bergamo for "the world". Many migrated to Venice, especially after 1428 when the Serenissima peacefully subjugated the city of Bergamo and its surroundings. Most were artisans and traders with their families, followed by their workers, who brought […]
19/9/2020
continue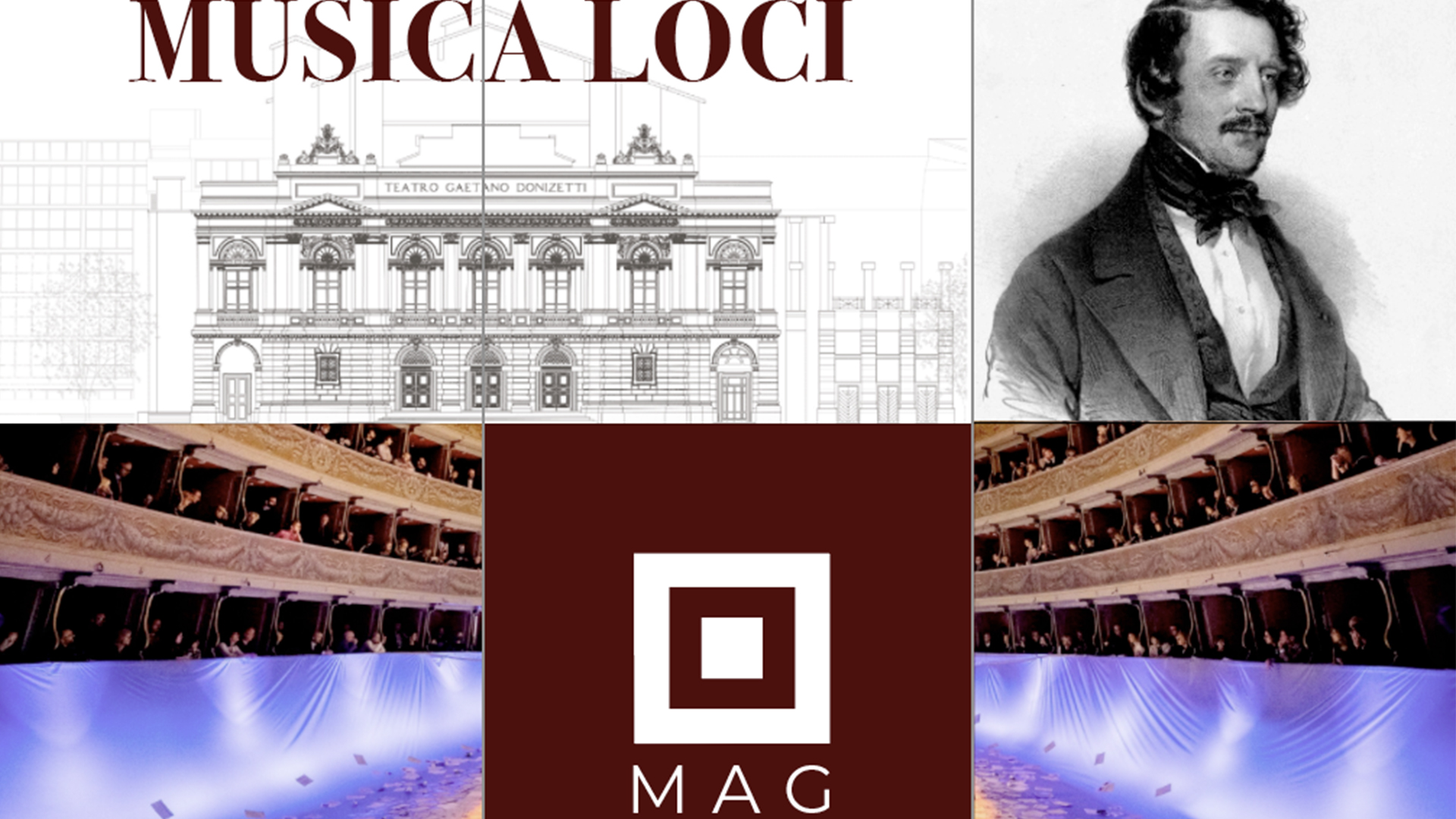 Mag

KOHRO MAG: Musica Loci
The main opera theater in town was named after the most celebrated music composer from Bergamo, Gaetano Donizetti, who's famous all over the world. Featuring majestic proportions and one of Italy's widest halls, it's the cradle of the finest operas. Due to its sound harmony and distribution, the theater is considered one of the best […]
19/9/2020
continue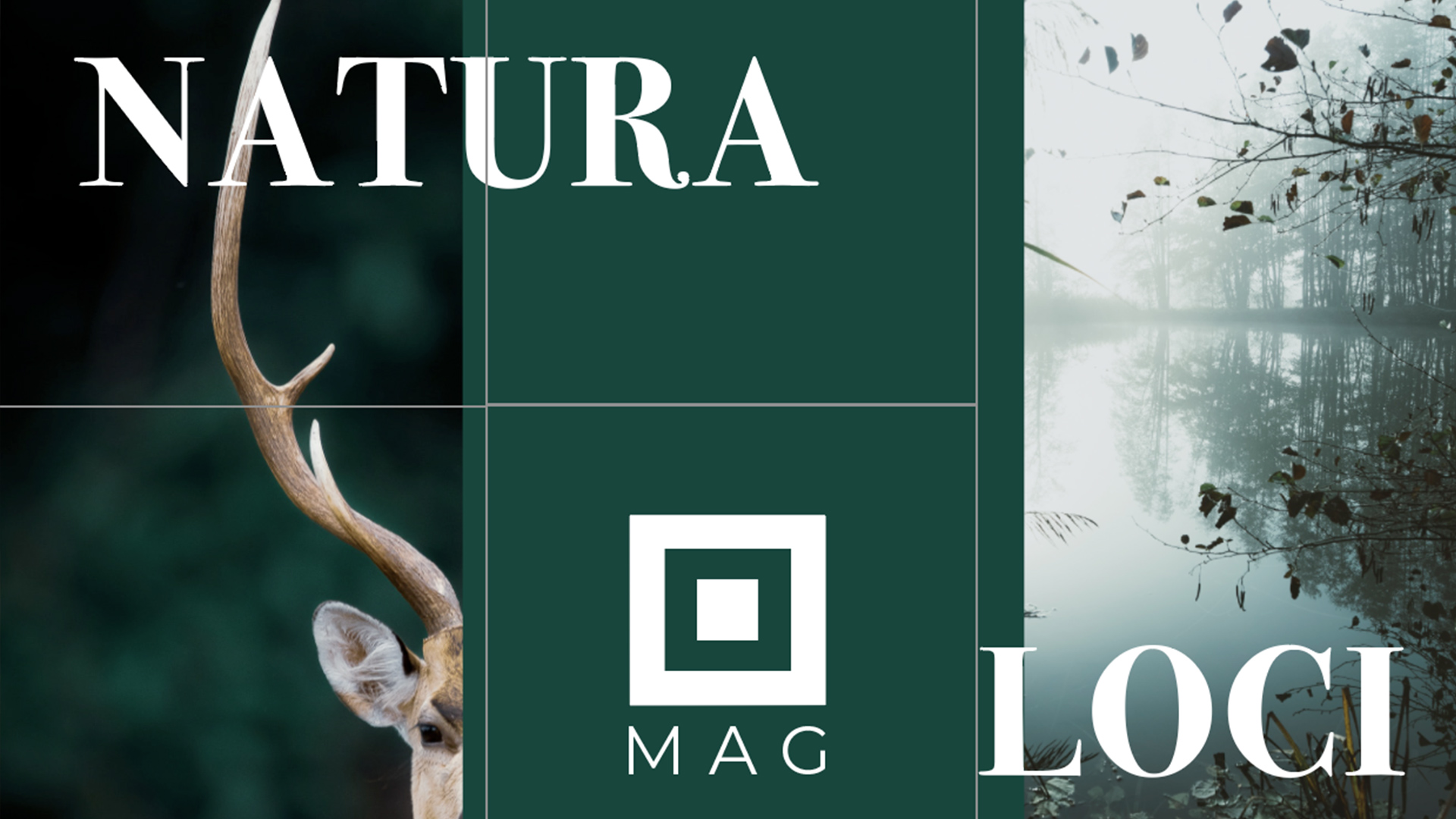 Mag

KOHRO MAG: Natura Loci
Enchantment and good vibes. The landscape of Bergamo, a two-level town built on the hills and in the plain, is a constant inspiration and just an advance on the variety of natural wonders in the surroundings. You can easily reach wooded areas from Città Alta, the Old Town, and walk for hours with just a […]
19/9/2020
continue