Wishlist
Sample request sent successfully
To perform the operation you must be registered
{{showSendSampleError.message}}
Login
Registration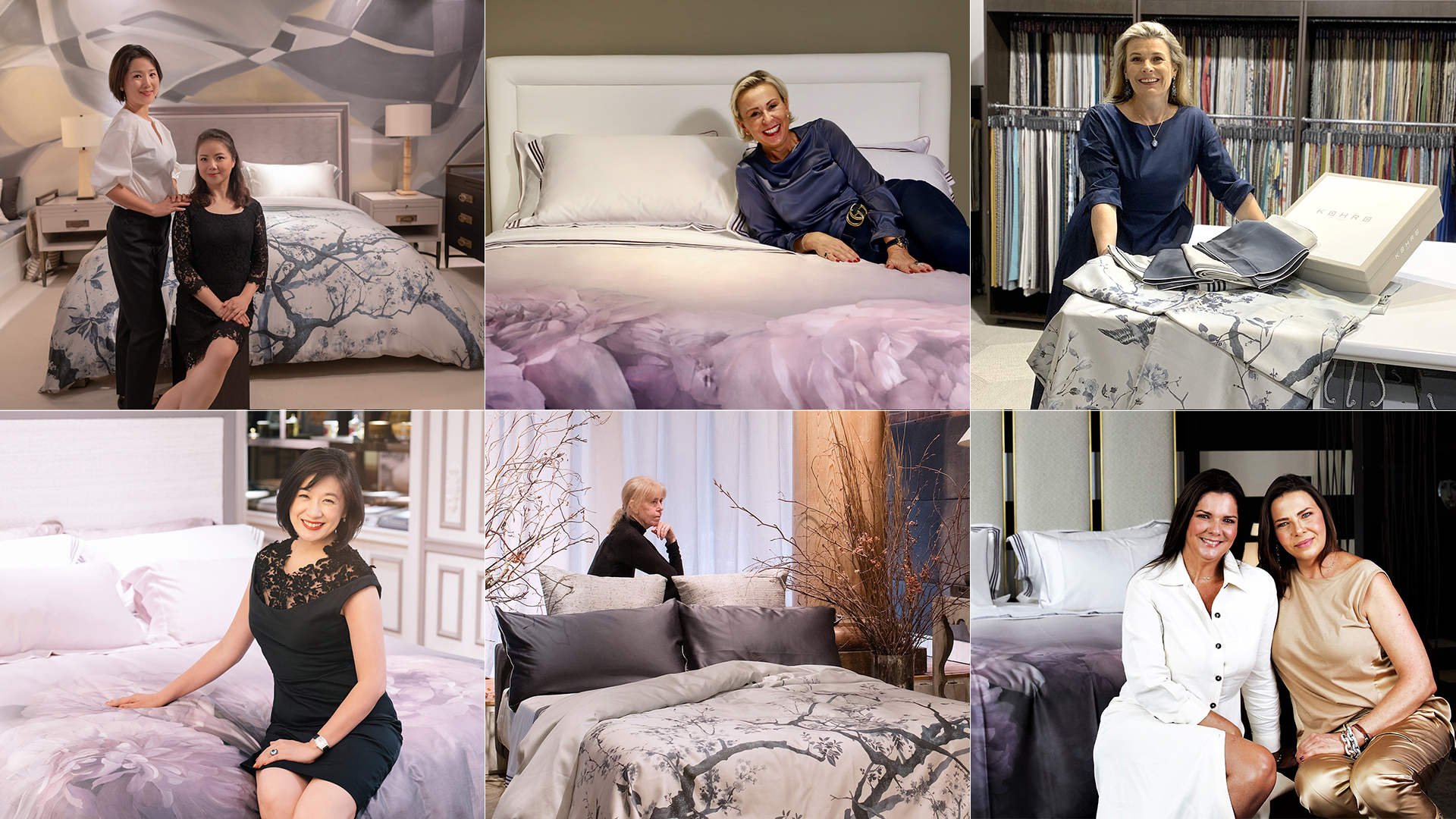 ambassadors

#INSPIRINGWOMEN: KOHRO AMBASSADORS IN THE WORLD

There are women, whose charisma and elegance reflect KOHRO fabrics and a special harmony with our brand's identity. They are businesswomen passionate about interior decoration, with a keen taste for beauty and a profound textile expertise – pillars of success.

Amy and Jenny Sun, Aynsley Rae, Eliana Ferrari, Lilibeth Mouriño, Monica Min, Patrizia Mosconi and Samantha King. These women represent KOHRO in the world, with class and determination. Thanks to them, our fabric collection transforms into original and impeccable creations. Thanks to them, special projects find the immediate favor of even the most demanding and attentive customers.

Such is the case with the limited edition of two precious bed sets – duvet cover and matching sheets – which will be sold exclusively in their showrooms. With a distinctly feminine taste, both feature a different floral motif, made ethereal by soft shades and by minimal lines that create large-scale designs. Dusty and powder pink tones are the leitmotif in the set with large roses, while powder blue, lit by silver shades, are central to the ramage pattern spreading gently on the bed. Both designs are made on SAINT CLOUD, the unique extra long staple cotton satin available in a number of colors.

This project will take us on a journey through five nations – Venezuela, Canada, Australia, China, Taiwan and Italy – to learn about the entrepreneurial stories of #KOHROAMBASSADORS who every day, with determination and a smile, add value to the KOHRO world.

We are proud to call them INSPIRING WOMEN.