Wishlist
Sample request sent successfully
To perform the operation you must be registered
{{showSendSampleError.message}}
Login
Registration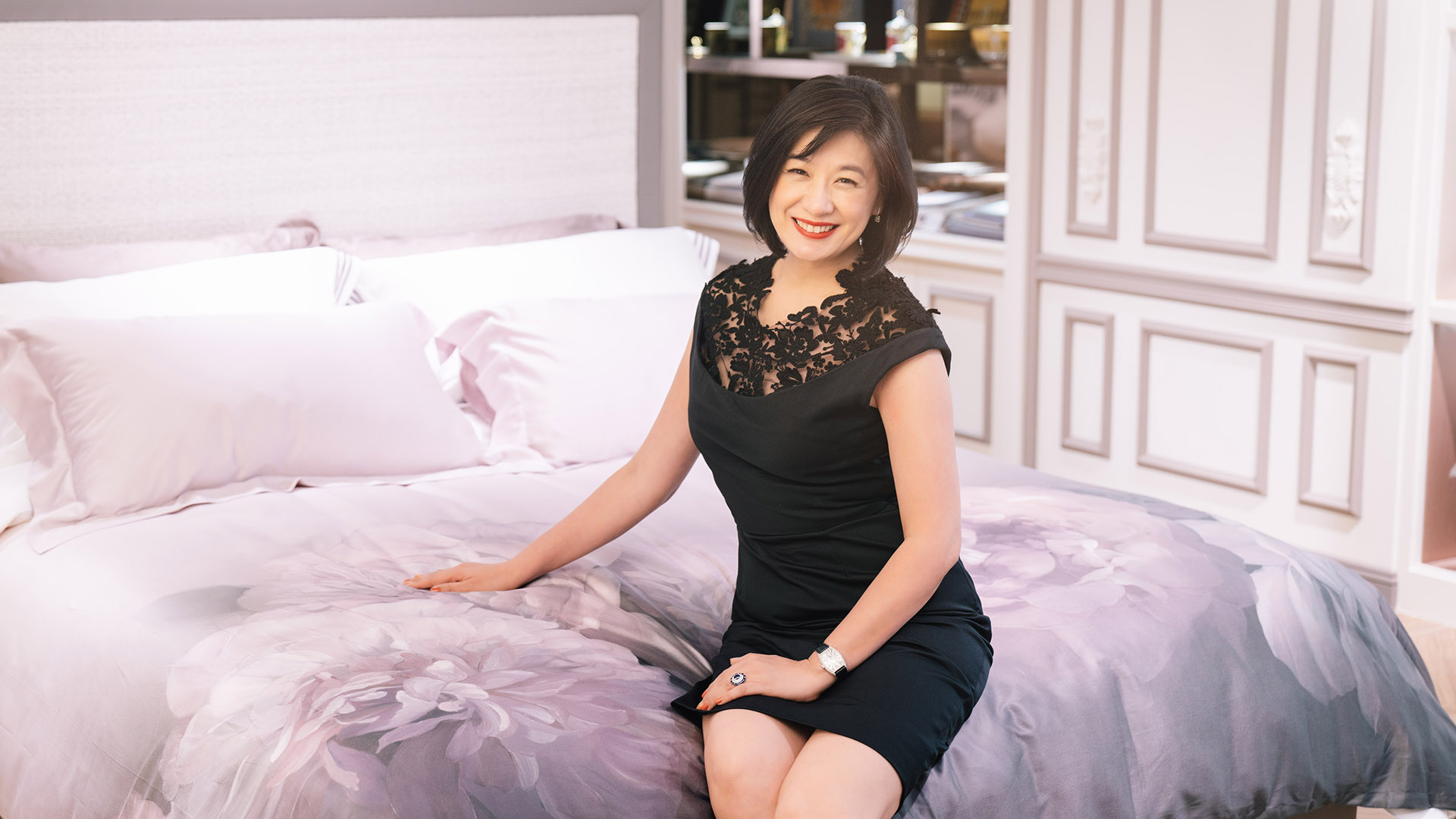 ambassadors

#INSPIRINGWOMEN: MONICA LIN. MULA DECO. TAIWAN.

Behind the delicate appearance and impeccable elegance of Monica Lin there is a woman whose passion, curiosity and dedication are the reasons for her professional success.

Monica Lin's first encounter and love for textiles took place when she studied fashion in university. There she cultivated a discerning knowledge of artistry and an adventurous attitude towards design. Little did she know, what she learned there would spark her work in interior design and décor for the years to come. Early in her career, she worked in hospitality and it took her around the world where she was exposed to a variety of aesthetics and understood the means of quality service and customized experiences. This eventually led her to work in the luxury yacht business, where she began furnishing spaces that required particular specifications and know-how without sacrificing any beauty. Soon after, she became a restaurateur, where she cultivated and designed the dining experience, both the menu and the interior.  All these seemingly disparate experiences came together to form Monica's multifaceted aesthetic and business palate. From there two qualities truly distilled and became foundational to Monica's work: sophistication and detail.

Almost seven years ago, she closed this eclectic circle and created Mula Deco (@muladeco), where she works together with a selected and experienced team who is specialized in interior decoration and design for international chain hotels and well-known yacht manufacturers. Mula Deco has now earned a reputation, but furthermore, it represents a new type of aesthetics company in Taiwan, where the product, consultation, design, customization and installation are all integrated into one service experience. The core tenet is to find the balance between beauty and functionality, to create rich spaces for different needs and stylistic expressions. "Whether you are just waking up, working, dining or relaxing in your space, Mula Deco will take care of all the details, so you can find your surroundings both practical and pleasing for you to live in." In short, Monica is a specialist in customization.

To make this happen, she sources across the globe to bring together quality designs, and imports and distributes goods from high-end brands.

When she met KOHRO at Salone del Mobile in Milan, she immediately recognized the search of pure formal beauty and the attention to every detail. From that moment on, the collaboration was intense up to the opening of KOHRO's mono brand store in Taipei, directed by Monica. Another remarkable step in her career and for the success of the brand in Asia.