Wishlist
Sample request sent successfully
To perform the operation you must be registered
{{showSendSampleError.message}}
Login
Registration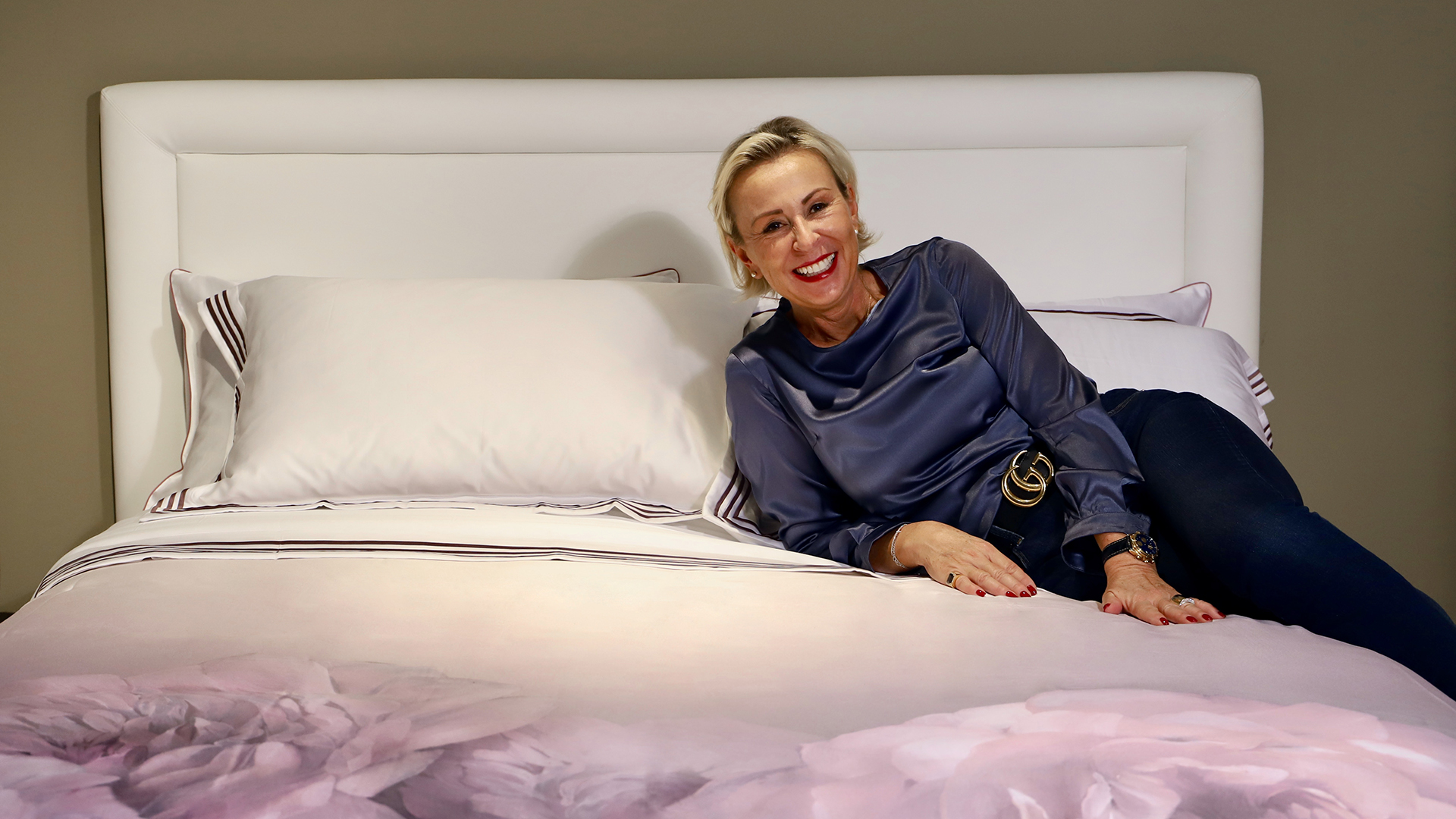 ambassadors

#INSPIRINGWOMEN: PATRIZIA MOSCONI. GENTILI MOSCONI. ITALY

For Patrizia Mosconi, the love of textiles runs in the family. She was born and raised in Como, a city which is famous worldwide for excellence in the textile industry.

A piercing gaze hints to a solar and generous soul, both on the job and in life: "My father was an official supplier to the Italian Navy and the Italian Armed Forces. From a very young age, I took care of scarves, ties and all the tailor-made accessories that our family-owned company made for its customers. It was a hoot, a challenge, and a great education all at the same time. In those days it became clear to me that creativity and rigor can and must coexist" she says.

The sense of beauty, the passion for fabrics and attention to detail are the common thread in Patrizia's life as an entrepreneur and it's what led her in 1988 to start Gentili Mosconi S.p.A. with Francesco Gentili.

The company is known and appreciated by the greatest international fashion designers who, for more than 30 years, have entrusted it with the creation of fabrics and accessories for haute couture and prêt-à-porter.

Patrizia's deep experience in fashion has led her to create the Home Division in 2004 (@gentili_mosconi_home). Here, the designer creates textile furnishings for the home, for the hotel and large yacht industries: bed, table, decorative pillows, and bathroom accessories. Unique and exclusive products, tailor-made for each customer personally by Patrizia, who is the creative and tireless mind behind this unique enterprise based on the best Made-in-Italy quality.

The collaboration with KOHRO started with sharing common values of research and aesthetic refinement, and an uncompromising dedication to high quality in all textiles. The "Inspiring Women" charming bed sets are just one example of this partnership.