Wishlist
Sample request sent successfully
To perform the operation you must be registered
{{showSendSampleError.message}}
Login
Registration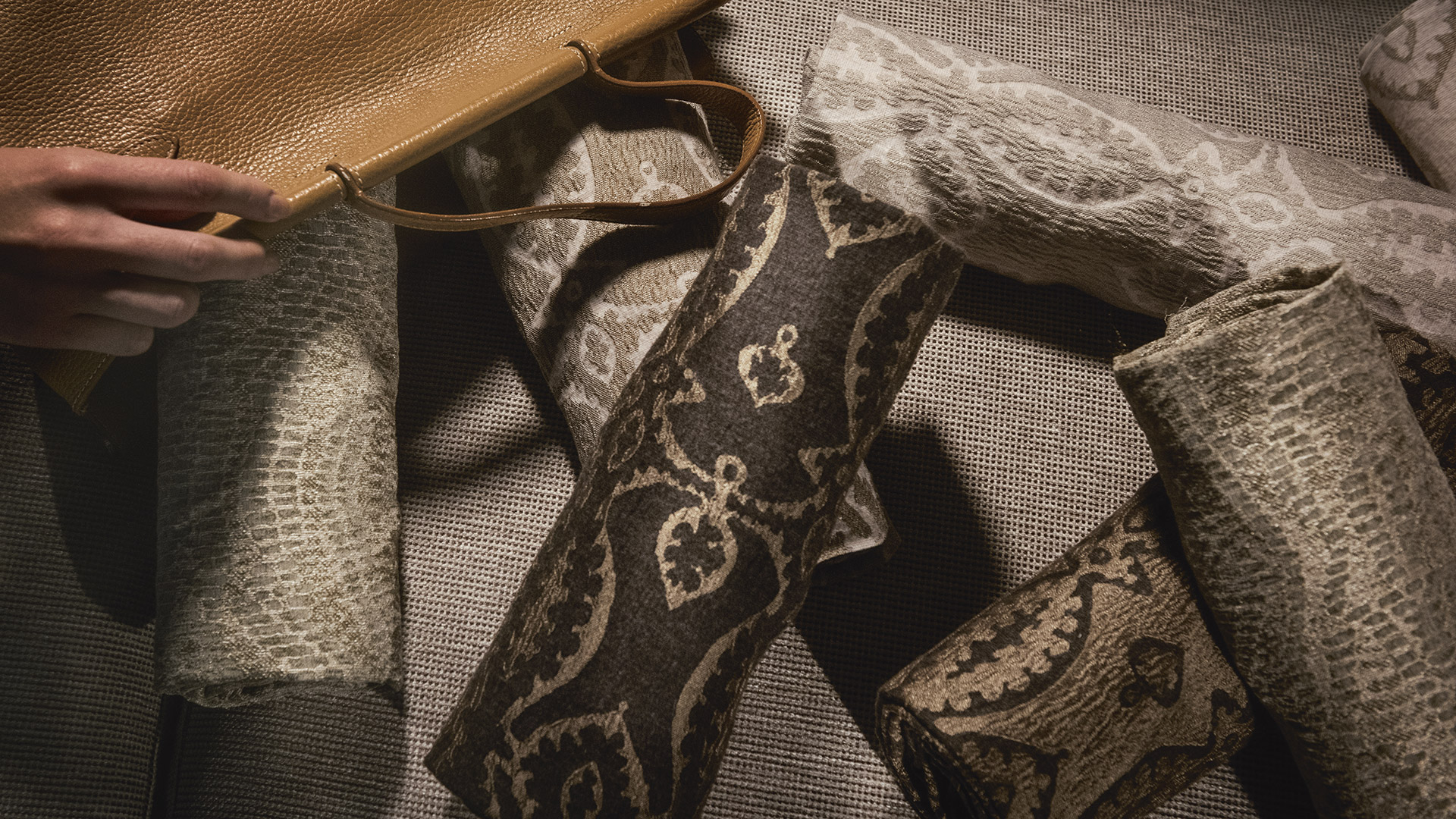 KOHRO: luxury fabrics made in Italy
Versace, Gucci, Armani, Dolce & Gabbana: Italy is home to several luxury brands, which require luxury fabrics for their products. Not just fashion brands: Italy is famous for its interior design studios and shipyards, like Cantieri Riva (now Cantieri Ferretti) in Sarnico. Kohro, an Italian company specialized in luxury fabrics, offers high-quality fabrics using the finest raw materials and combines the Italian manufacturing know-how with a constant search for innovation and appeal.
TEXTILE HERITAGE
Part of the larger Martinelli Ginetto Group – a 70-year-old company operating in the North Italian textile market – Kohro offers elegant and never ordinary solutions for interior decorating projects with over 26,000 drawings you can choose from. Deeply rooted in the Italian textile tradition, Kohro has become, however, an important competitor in Russia, Switzerland, China, Thailand and in luxury strongholds such as London and Montecarlo, exporting the Italian style abroad.
PRODUCTS: REFINEMENT AND ORIGINALITY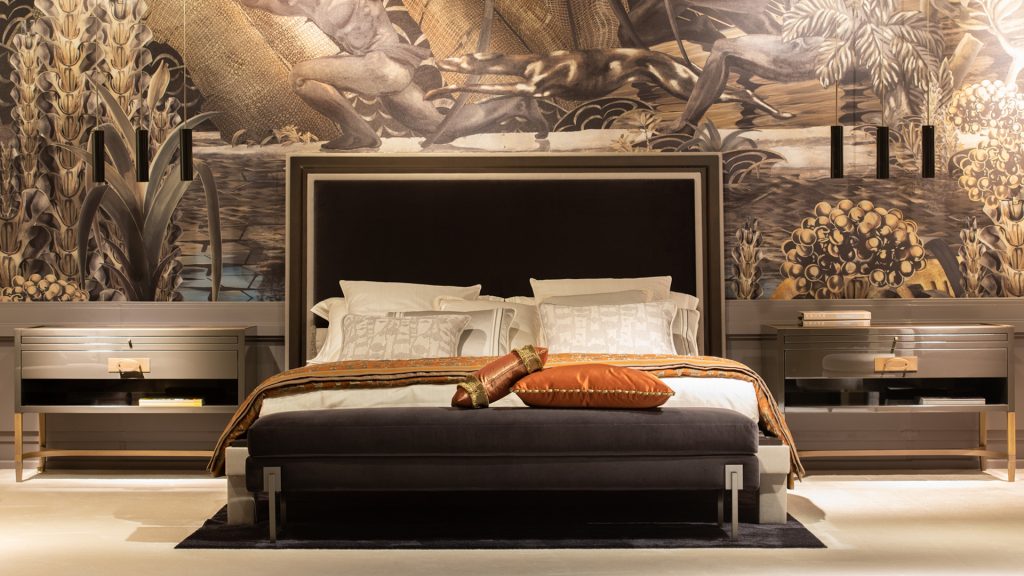 KOHRO is famous for its luxury fabrics, which are suitable for furniture, home linens, textile wall coverings and accessories. The company uses only high-quality raw materials, such as European linen, silk, Egyptian cotton, wool, and cashmere.
Thanks to its technologically-advanced machinery, every fabric is available in a big format, 260-320 cm in width, in order to optimize fabric consumes and to save time during production. Every fabric is available in solid colors and jacquard, finely embroidered or skillfully finished and the essential characteristics are presented within each product sheet: design style, fabric type, care instructions and advice about the usage.
All fabrics are eco-friendly and non-toxic and comply with the European Union regulation REACH. Their weaving and finishing are strictly made in Italy.
Fabric wallcoverings
KOHRO fabrics are particularly indicated for your wallcoverings and stand out for class and originality. Decorative jacquard or digitally printed patterns, micropatterns and allover designs, embossed previously on paper, can be chosen to meet your expectations so that you can create the luxury fabric you have always wanted. What makes these coverings unique is how easy-to-install they are. The traditional gluing process is eliminated and the 3m-wide fabric is applied just by tension. Here you can see how they are installed. Visit the section about wallcoverings to get inspired by the different designs and patterns. You will not be disappointed!
Bespoke items
KOHRO provides the possibility of customizing its products and bespoke items. Using its high-quality fabrics, it is possible to create bed sheets, pillowcases, duvet covers, bedspreads, blankets, tablecloths, bathrobes and bath sets: everything you need for your bathroom and house.
Accessories and other items
Not only wall coverings and bed linen. KOHRO offers accessories to complete your furniture and not. These include classic or modern trimmings and tie-backs for curtains, upholstery, bedspreads, mattress covers, and decorative cushions.
Furthermore, KOHRO is the leading company for the production of high-quality wool yarn for carpets and rugs, but also for the production of chenille yarn for upholstery.
Our Collection
Every year KOHRO develops new collections and designs in order to offer state-of-the-art and appealing products. All fabric wallcoverings are, however, characterized by their big dimensions: all in double width, they can recreate a wide range of immersive vistas up to 40 meters in length. The collection is completed by precious jacquard or printed micropatterns. As mentioned earlier, KOHRO wallcoverings are easy to install: not through gluing, just by tension.
The current collection comprises nine different themes, ranging from Irish-themed wallcoverings to the oriental-inspired ones, all available in different colours. The newest 2019 capsule collection, Wild Splendours, is, for example, inspired by archaic and organic motifs, such as Durham's columns, arabesques of the Book of Kells, tattoos and jewelry pieces from the High Middle and Barbarian ages. In addition to that, KOHRO has, also, developed the Cosmopolitan Collection for your bedroom, living room and dining area and the Sand Society Collection for your beds, bedside tables, chests, ottomans, sofas, and armchairs.
KOHRO and Milan's Brera Academy: a successful combination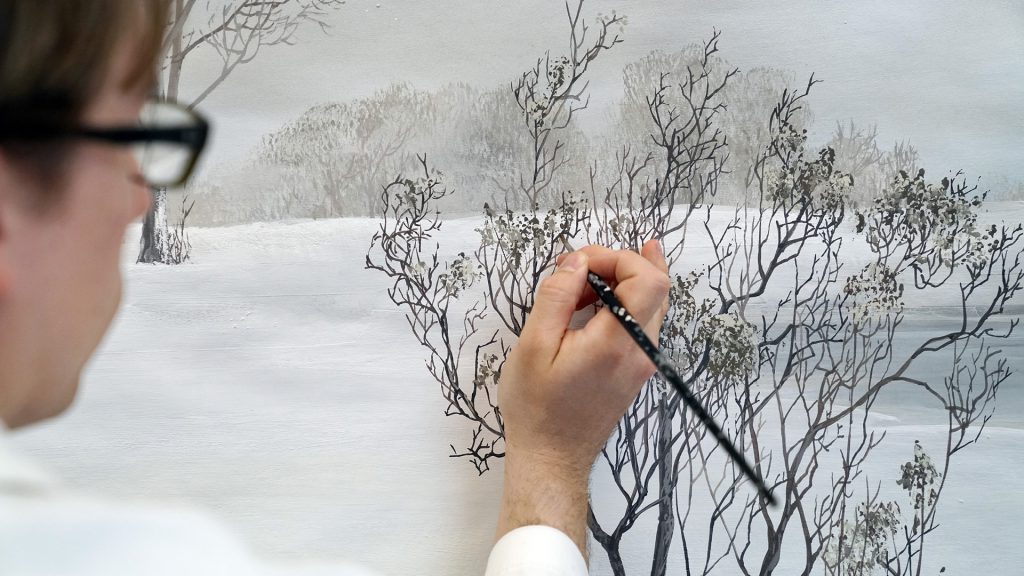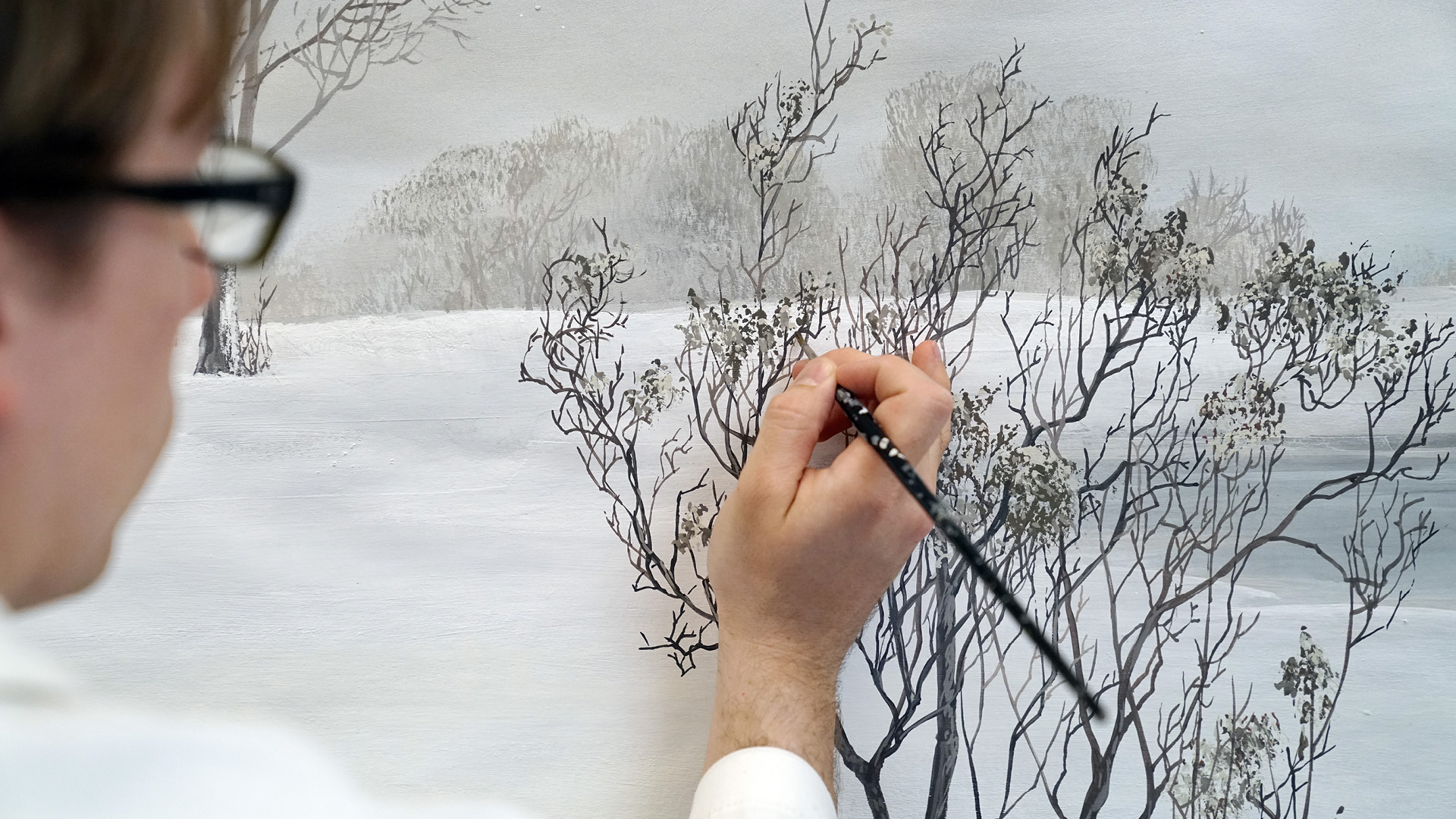 KOHRO has collaborated with young artists trained at Brera Academy of Belle Arti, said to be the most prestigious art academy in Italy. These artists combine traditional techniques – Grisaille, tempera and trompe l'oeuil, just to mention a few of them – of the European papier peint and tapestry with more technologically advanced ones. Tradition meets innovation!
SOME OF OUR FAMOUS CUSTOMERS
Lefay Resort & Spa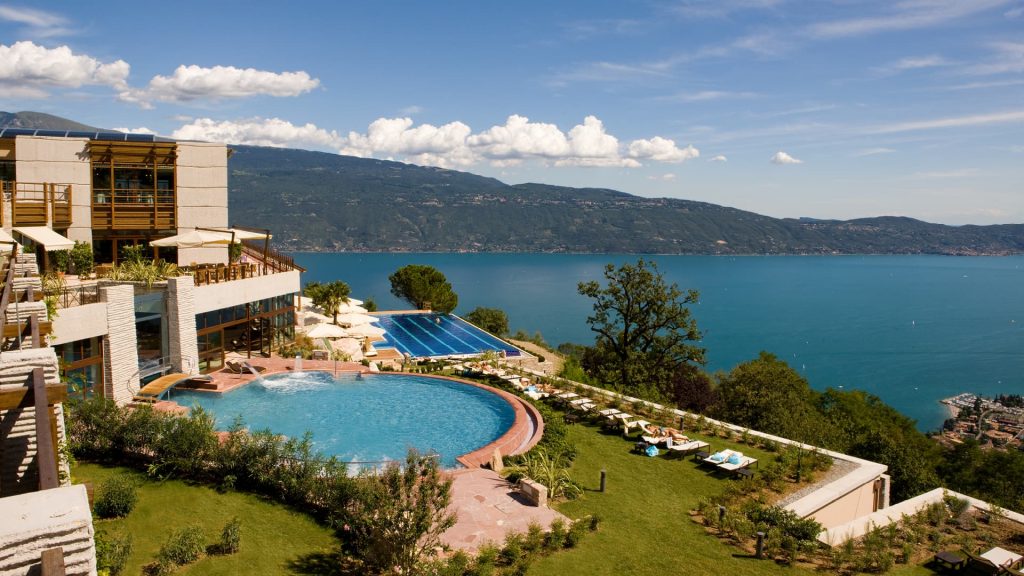 Situated on the shores of Italy's biggest lake, Lake Garda, Lefay Resort & Spa is a spa resort in the heart of the spectacular and renowned "Riviera dei Limoni". Acknowledged to be among the "Best Destination[s] SPA in Italy" and "Top 25 Luxury Hotels in Italy" in 2019, the resort has super suites furnished with the finest KOHRO fabrics for bedding, bath and table in pure cotton and the refined satin sheets are made with SAINT CLOUD fabric and soft towels in LIDO terry cloth. Moreover, the elegant KOHRO tablecloths, in TOILE DE PIETRASANTA fabric with personalized embroidery, are to be found in Grande Limonaia, the main restaurant.
Cantieri Ferretti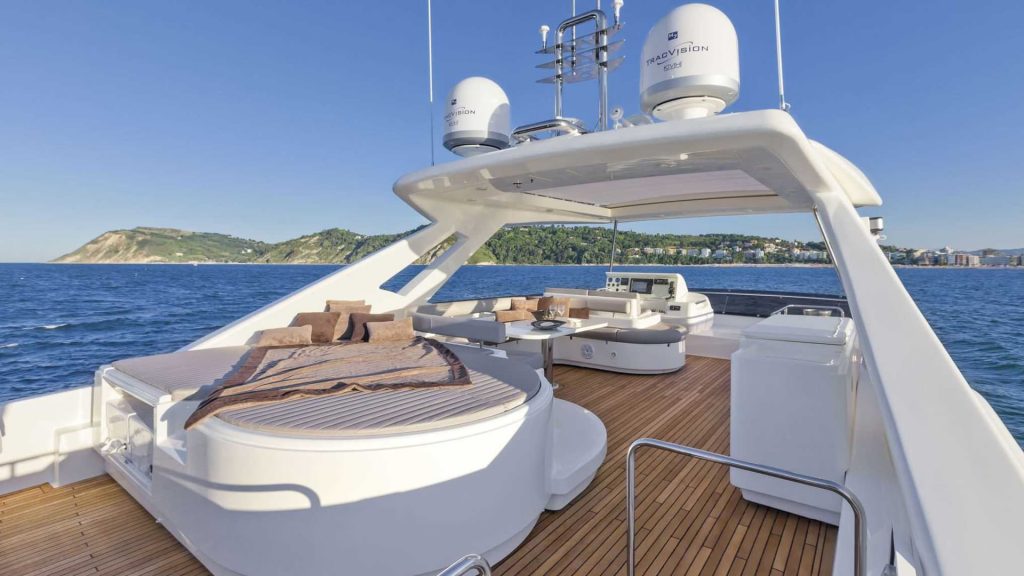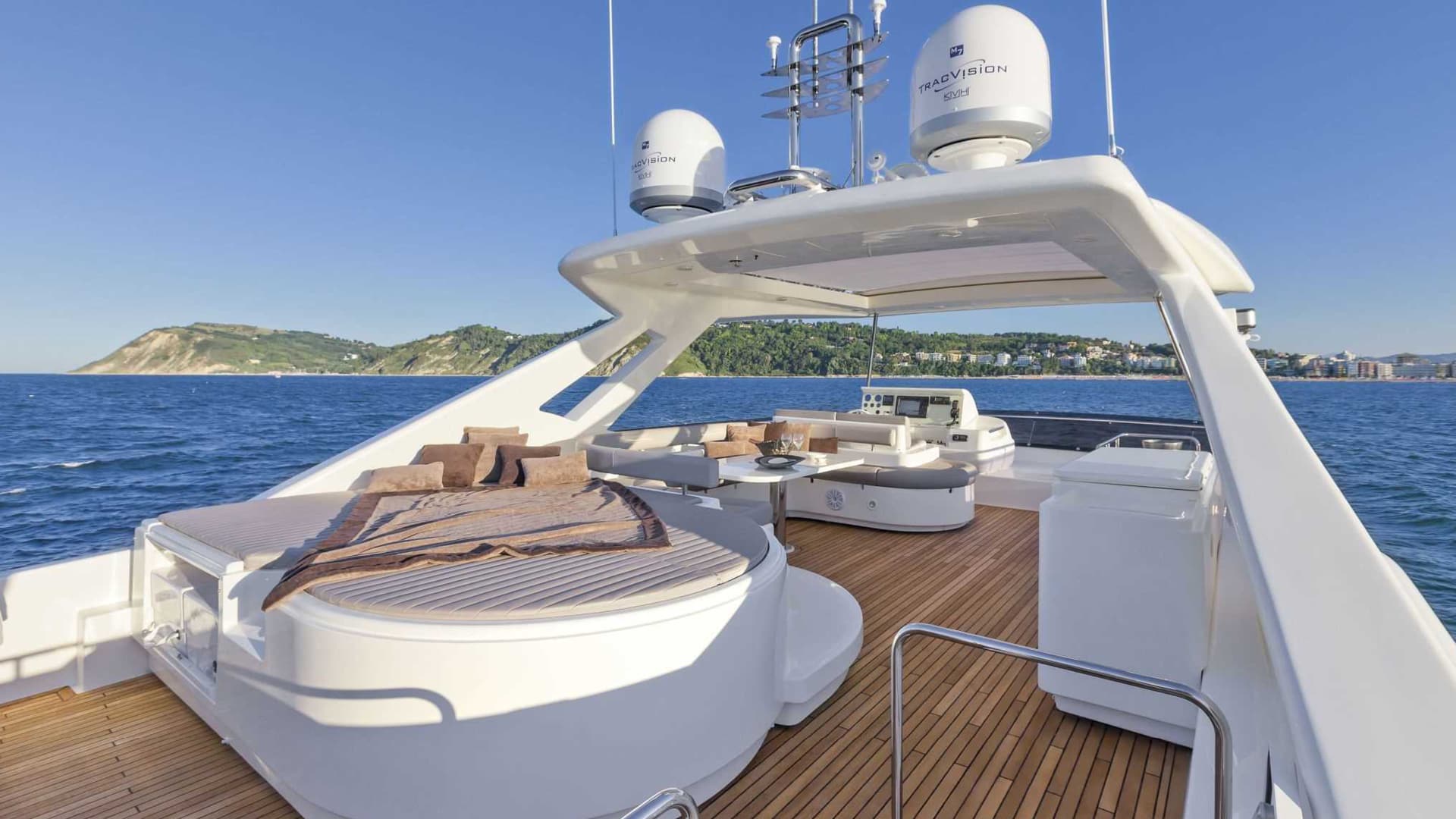 The shipyard Cantieri Ferretti is an institution for sea-lovers in Italy, a real symbol of Italian creativity and style. Located on the shore of Lake Iseo, in the quaint city of Sarnico, Cantieri Ferretti owns the prestigious Cantieri Riva, specialized in luxury yachts. And luxury yachts need luxury fabrics, like the luxury fabrics by KOHRO.
The yacht linen is furnished by KOHRO, whose seat in Casnigo is not that far from the lake. The bedspreads in the master bedroom are in ARPALON CHAIN fabric, whereas the bed linen is in GOLDSTREAM fabric. Throw pillows, on all the beds on the yacht, are in SALISBURGO and ORLEANS fabrics and beach towels are in LIDO terry cloth. All high quality products.
BREDAQUARANTA showroom in Via Turati, Milan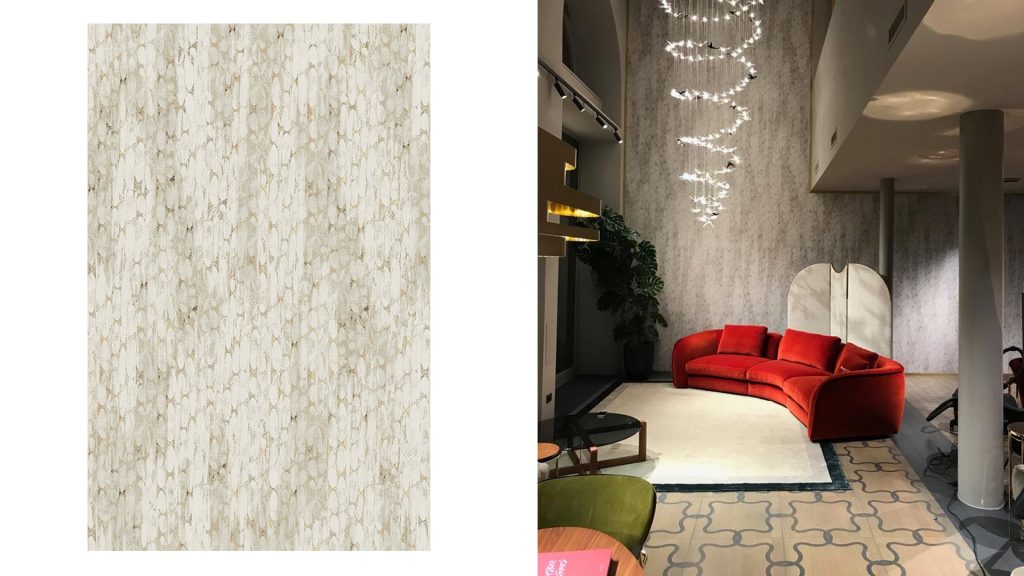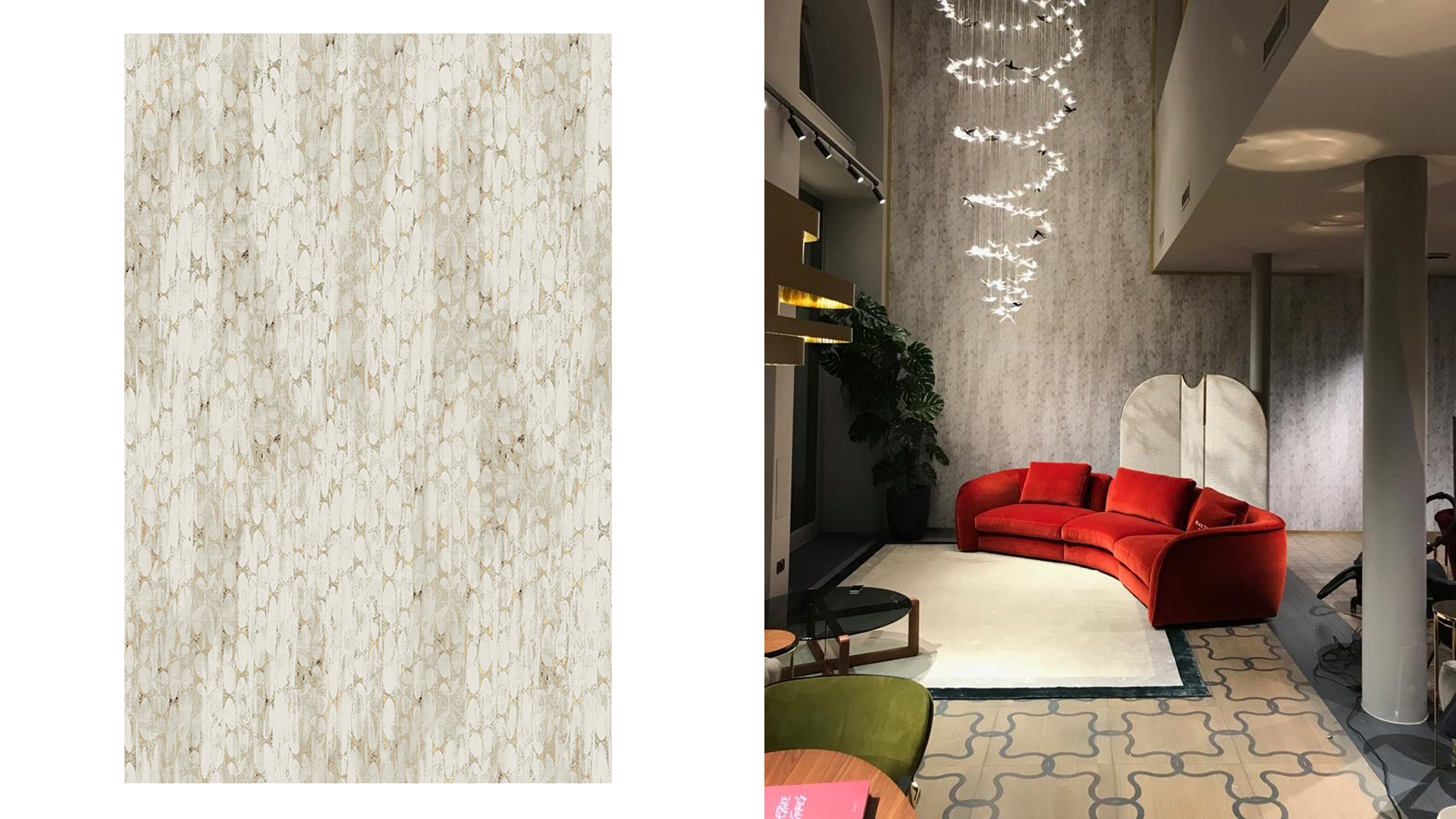 Bredaquaranta is located in the heart of Milan, where it has become one of the most famous design studios in Italy. The company has several multi-brand stores all over Milan and beyond: since 2018 they have been expanding to Africa and Asia, opening warehouses in Cameroon, Ghana, and Hong Kong.
For their latest installations, they are currently using KOHRO luxury fabrics for wallcoverings, praising their quality and versatility. Learn more in the dedicated section.
KOHRO MOODBOOKS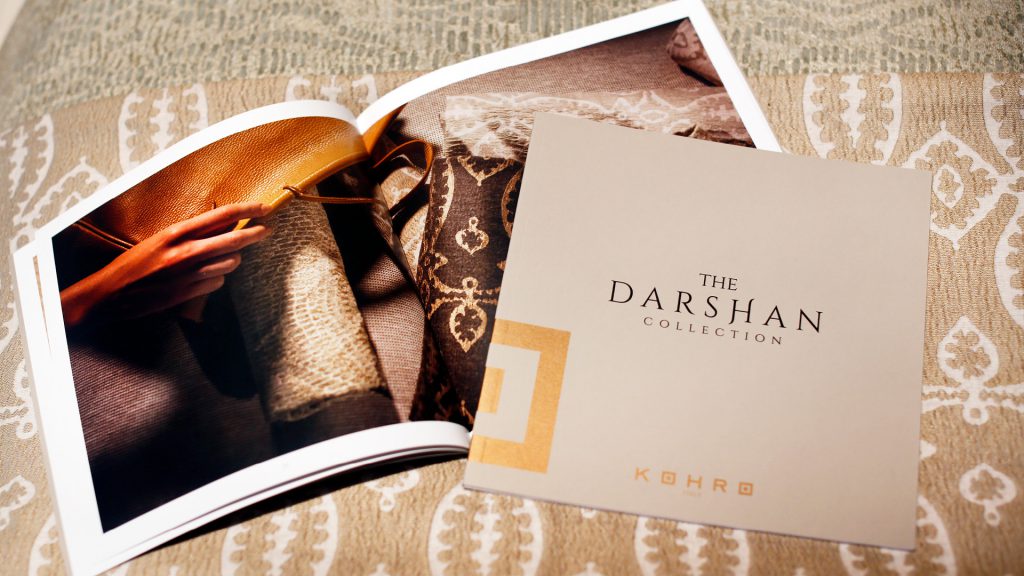 KOHRO moodbooks are not simple catalogs. They evoke the italian style in different scenographies, giving vibes of a cosmopolitan, dynamic and innovative lifestyle. Browsing through the moodbooks, we discover the new colour palette and international inspirations, ranging from the Milanese ambiances to Oriental atmospheres. Get inspired by our moodbooks and choose your favorite one!
WHERE TO BUY OUR PRODUCTS?
KOHRO makes their products available to everyone – designers, architects and not – through a big network of more than 50 retailers all over the world. Should you have any request or need further information about our company or products, do not hesitate to contact us. Our team is ready to clarify all your doubts and solve any problem.
Keep on following Kohro for more pieces of news. Stay Tuned!