Wishlist
Sample request sent successfully
To perform the operation you must be registered
{{showSendSampleError.message}}
Login
Registration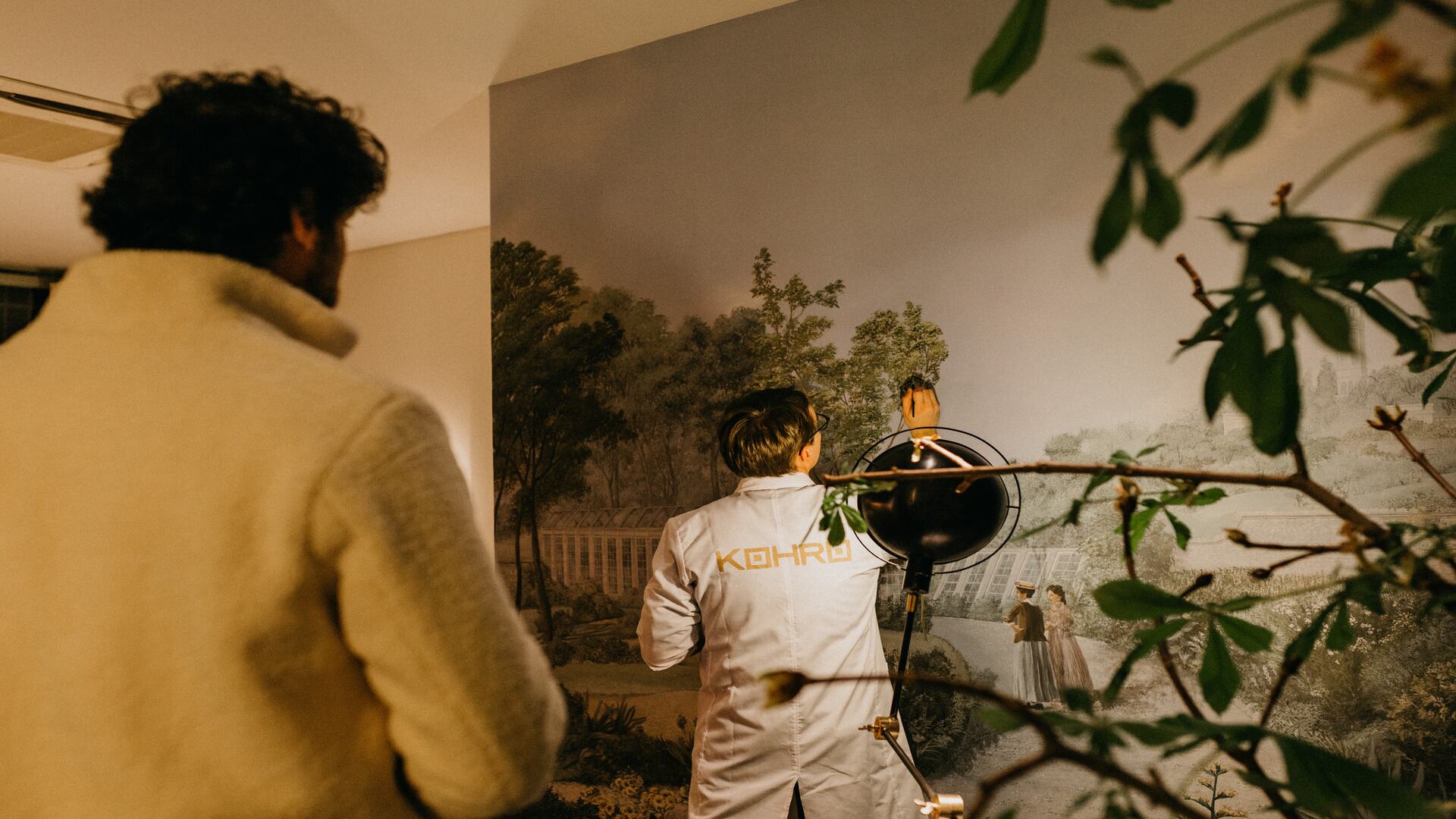 events

A MADRID EVENING

KOHRO as guest of the Spanish Studio Bañón managed today by the second generation. A new service for international interior designers from the need to fill the world of furniture of creations by decoration professionals.

Exclusive and high fashion furniture coexist in Studio Bañón. On the occasion of its reopening KOHRO brought the artistic touch of Loris Drago, master of The Grand Design, bringing back to life the Early Summer Coast. A proposal from The Grand Design Wallcovering Collection from the creative intuition of the KOHRO style team, together with young artists from the best Italian Academy of Fine Arts. Hand painted with attention to detail, then digitized to be printed with the digital printing technique on fabric.

Early Summer Coast

Early Summer Coast celebrates 19th Century slow living and the revival of simple things in a life lived outdoors, restoring in the observer calmness and relaxation among bays, inlets and leisure scenes on a summer afternoon. It is available in different colors, with a retro appeal to gouaches in shades of gray and beige, to antique porcelains in shades of pink and bright turquoise, or with a decidedly contemporary indigo.

Loris Drago

Loris Drago is an Italian artist. Master of the beauty and style of the brand – excellence of Made in Italy – KOHRO. Nurturing a deep interest in drawing and painting from an early age, Drago graduated from the art school and moved to Milan where he obtained the title of Master in Painting at the prestigious Brera Academy of Fine Arts. Loris Drago began exhibiting his artistic production in 2005, when he was only 18 years old and has participated in numerous exhibitions of great importance both in Italy and in Europe.

In 2014 he was the protagonist of Martinelli Ginetto for Young Artist, participating with his works at the main textile fairs and exhibiting in Frankfurt, Milan and Paris. His artistic research stems from the constant desire to experiment with different pictorial / digital techniques by investigating the approach that the human being has with reality; his way of relating to it through various reading filters – computers, social networks, instruments for analysis and recording – from which the artist's method of observing, seeing, understanding and imagining the world in an innovative way takes shape.