Wishlist
Sample request sent successfully
To perform the operation you must be registered
{{showSendSampleError.message}}
Login
Registration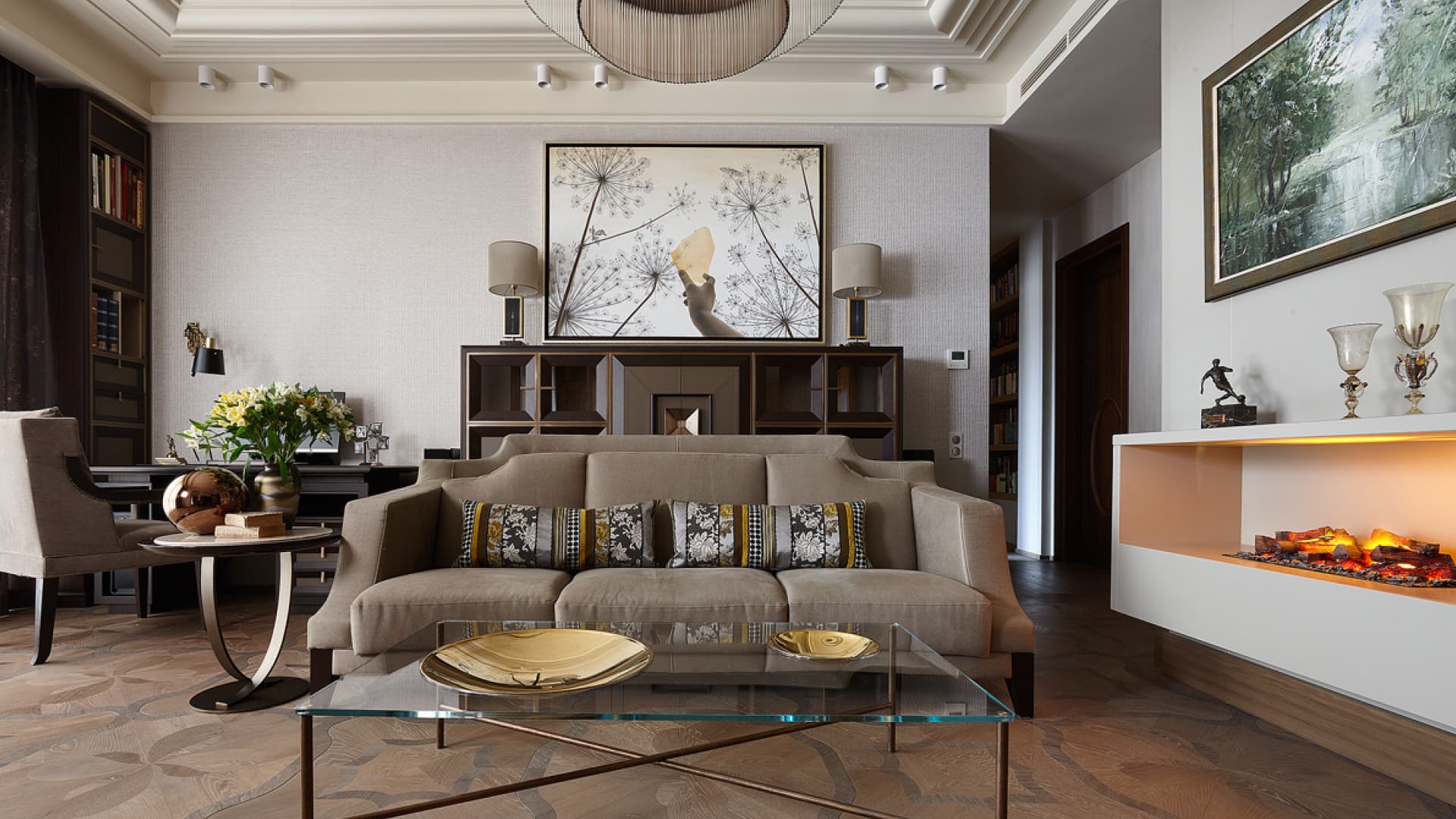 Residentials

Apartment in Russia

An elegant apartment in the Russian capital, finely furnished with KOHRO fabrics and furniture from the COSMOPOLITAN COLLECTION.
Art Deco flair, sweeping geometries, and furniture in fine African wood with brass details create a refined and contemporary atmosphere.
The large sofa and the cozy WELLAND armchair, covered in CAPALBIO linen and cotton blend, make the living room neat and comfortable, perfect for relaxing every day.
The master bedroom in dusty rose tones revolves around the ASTORIA bed, embellished by a floral headboard. Bedspread in silk and cashmere and throw pillows in different patterns complete the decor, creating an intimate and refined environment.
The guest room, with a more modern and minimal look, prefers the MONTGOMERY fabric, a soft, pure cotton honeycomb.