Wishlist
Sample request sent successfully
To perform the operation you must be registered
{{showSendSampleError.message}}
Login
Registration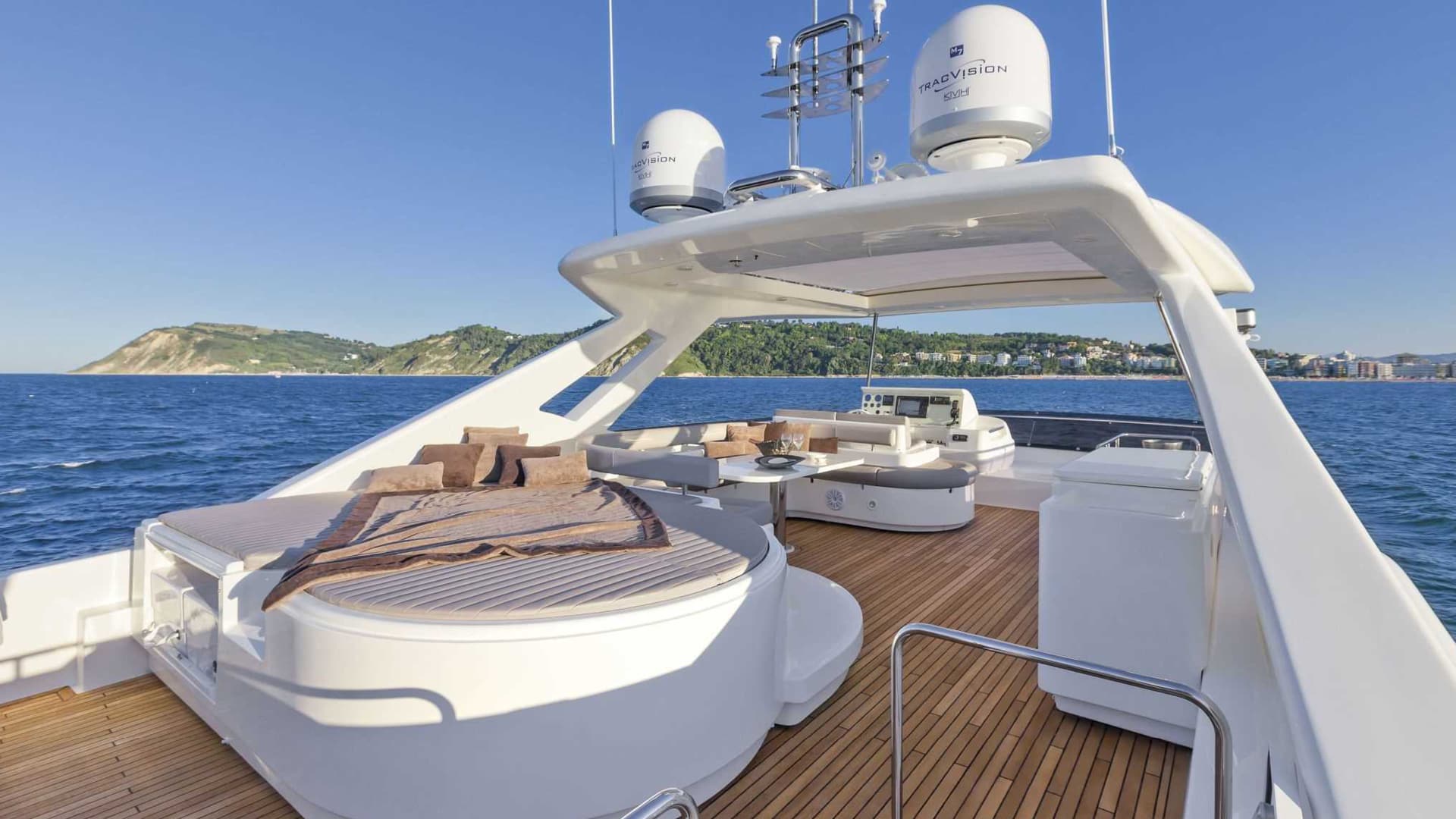 Yachting

Ferretti Yachts

The cabins of a modern and luxurious yacht – made by Cantieri Ferretti in Sarnico – are furnished with KOHRO bed linens and towels.
The bedspreads in the master bedroom are in ARPALOND CHAIN fabric, an elegant geometric pattern with a metallic and shiny look.
Even the guest room has a decidedly bright look, with bed linens in GOLDSTREAM fabric.
Throw pillows, on all the beds on the yacht, are in SALISBURGO and ORLEANS fabrics.
Beach towels are in LIDO terry cloth – light, soft and with high absorbency, in pure cotton of the best quality.