Wishlist
Sample request sent successfully
To perform the operation you must be registered
{{showSendSampleError.message}}
Login
Registration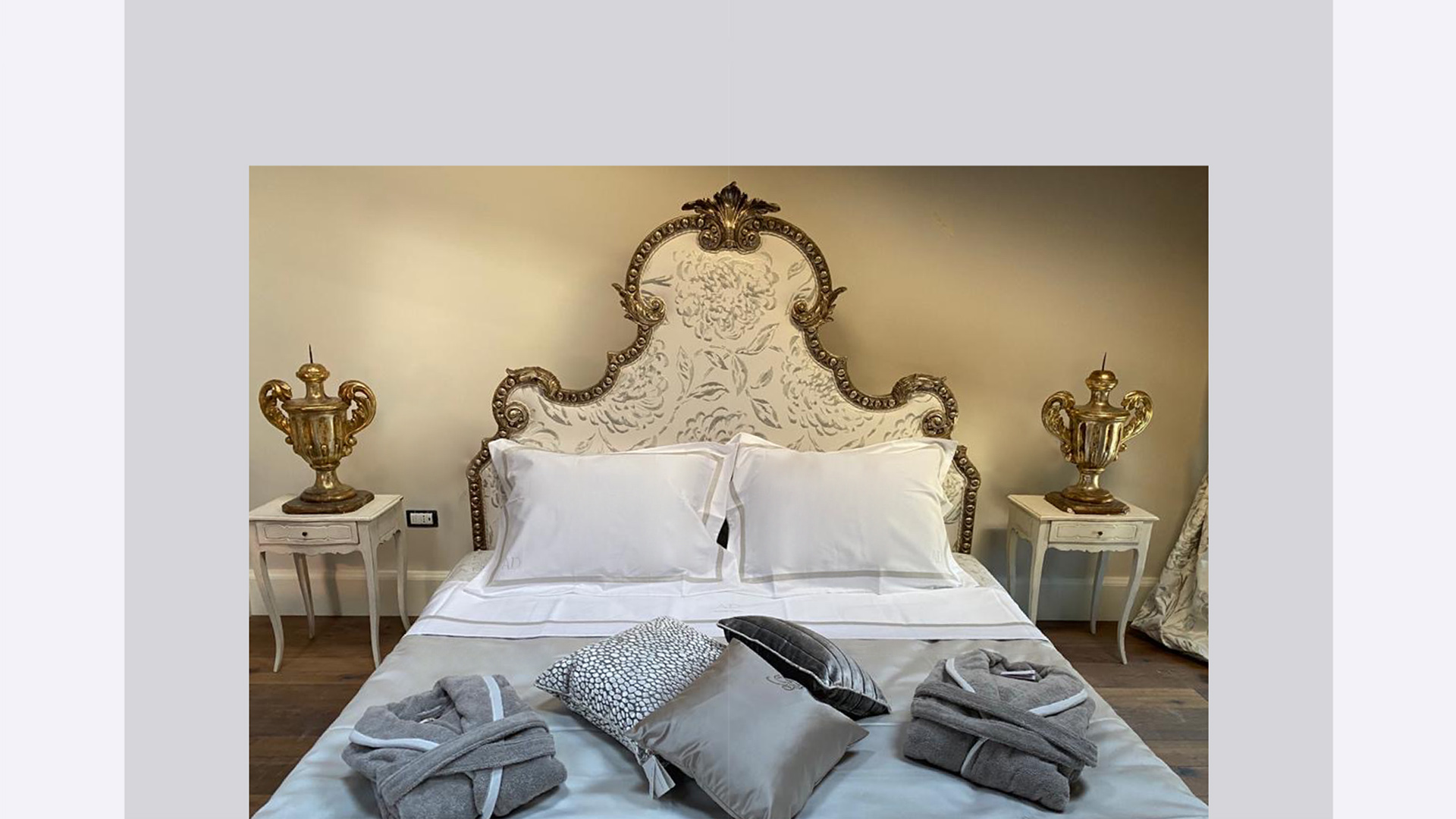 Hospitality

Desenzano del Garda – Lake Garda

Think of Lake Garda: shimmering waters, silvery olive groves on the hills, gentle breezes, villages…
Now let's get a closer look at Desenzano del Garda and step into the refined XIX Century mansion located right in the heart of the historical center. It's a lovely and exclusive B&B that has chosen KOHRO to dress their elegant beds. No wonder. The taste of these interiors is unparalleled, cozy and sophisticated at the same time.

The featured bed linens are in SAINT CLOUD (Model 11), with colors and embroidery matching the old rose and green slate palette of the wallpaper and the headboard. KOHRO pillows and duvet fillings in non-allergenic polyester complete the bed set.
The curtain in the bedroom uses the amazingly sheer ALTAMURA linen gauze to allow an ethereal light to filter into the room.

The embroidery on bathrobes is also coordinated, and so are all the towels, and the terrycloth bath mat. The fabric chosen for these items is BARDOT.

KOHRO getaways and projects are very inspiring, aren't they?