Wishlist
Sample request sent successfully
To perform the operation you must be registered
{{showSendSampleError.message}}
Login
Registration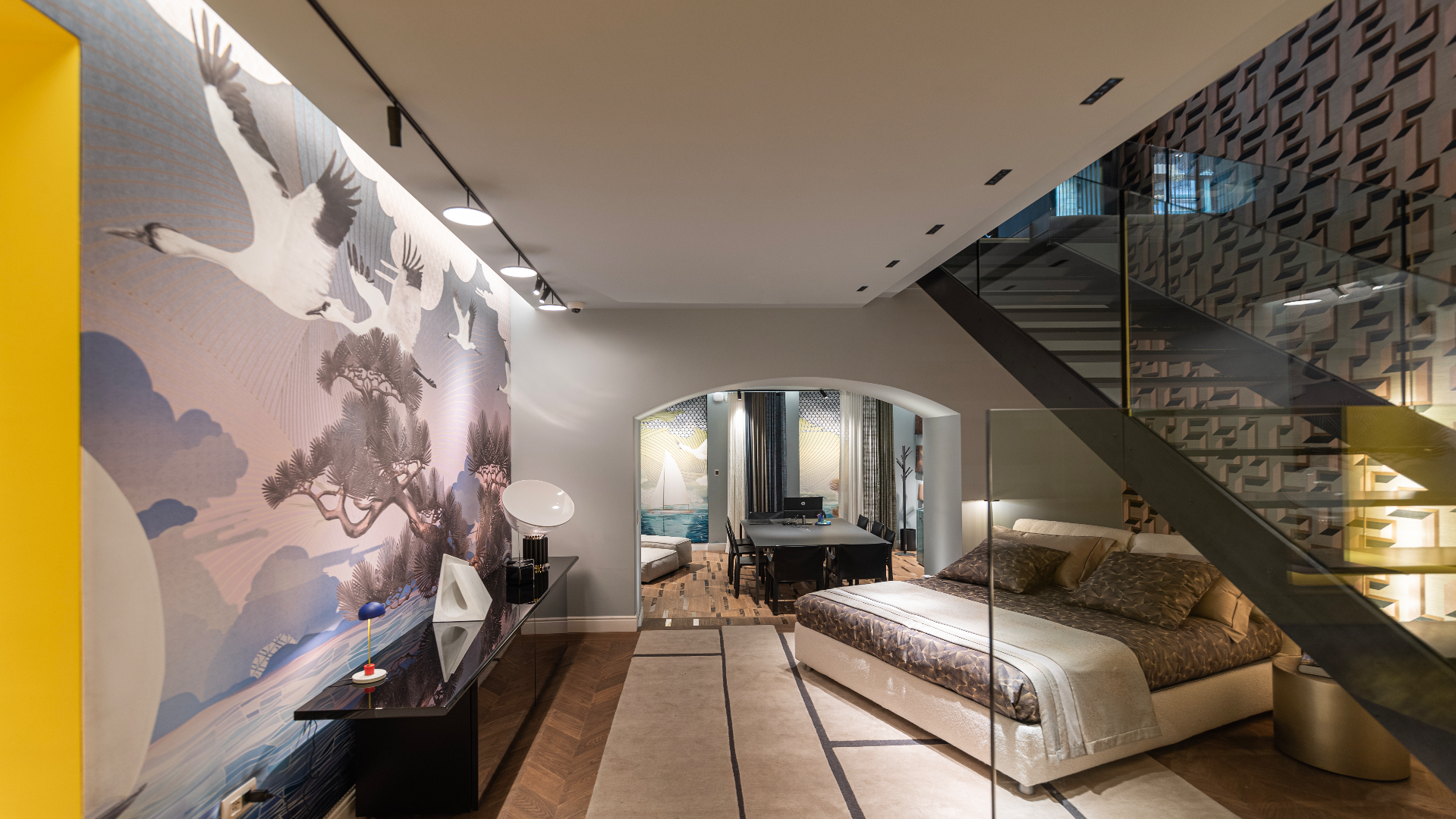 trade fairs

FUORISALONE MILANO 2023: BACK TO INNOVATION

During the Fuorisalone Milano 2023 our textile proposal was back to via Durini, the heart of Milan Design Week, in the Salvioni Design Solutions showroom. A real point of reference that reflects the city center for the design industry.

A return to the origins, especially to the natural, as in our 2023 collection. The new KOHRO collection, "The Forest Network", is attentive to the patterns of nature and the intelligence of its living beings, incessantly at work to communicate and cooperate. All in praise of the lively natural dynamism but also of the essential for living, which coincides with a laborious and peaceful balance.

A balance between nature and novelty, present and innovation, like in the KOHRO World app, a digital, intuitive and latest generation experience that facilitates the design of all home textile elements. Designed for furniture showrooms, designers and architects, it is perfect for those who work on rendered files, allowing the sending of 3D images, a summary of the selected fabrics and an order layout in linear meters for each item in real time.

Some numbers

Over 75 meeting hours

Best time on Saturday (n.3786 visitors)

13.724 total visitors / week

The Grand Design Wallcovering Collection

SEA BREEZE

California dreaming

KOHRO'S GRAND DESIGN collection is now one landscape richer. Inspired by the visual storytelling style of Art Deco and the mood of travel posters from the 40s and 50s, SEA BREEZE transports us to the California coastline: a dreamy landscape sprinkled between ocean and sky, sailboats and regattas, waters and sea breezes, punctuated by the broad flight of herons. SEA BREEZE is available on a satin base, measures 25 linear meters and comes in 5 color variants: Pearl, Sargassos, Dawn, Blue and Watercolour.

See you next year!